Jay-Z Goes On A Social Networking Spree, Unleashes "Dead Presidents 3"
He might crash your internet...and he ain't even into that.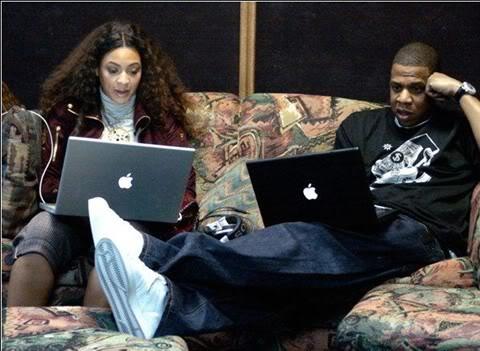 With Jay-Z's thirteenth solo studio album "Magna Carta Holy Grail" being a major move in technology's direction for Hov, he has taken to the internet to refine his persona. Jay-Z allowed fans to "interview" him today via Twitter, and he responded. He also came bearing gifts.

Jay-Z's Twitter handle (@S_C_)  has been given very sporadic attention, but today there was a whole lot of activity. He started around noon EST and ended at the random time of 7:09PM, RT'ing and replying to fans using hashtags like #mylaugh and #myvoice along with #factsonly. Fans were ecstatic at the attention being provided by Shawn Carter. He even added some jokes, including one where a fan only wanted a reply of punctuation, and Jay-Z tweeted ".;".



In the midst of the Tweet banter, a question popped up from a fan about "Dead Presidents 3," a track recorded around the time of Jay's tenth studio album "American Gangster," but never finished. In 2007, the partial track released, however today after a fan inquiry, the full song was leaked via producer Young Guru's Soundcloud page. Young Guru also produced the "DP3" track. You can check that song out below, and notice the second verse was used on "Moment Of Clarity" off "The Black Album."

Perhaps Jay-Z will be taking more of an active handle on his social networking. A few months back, a "Shawn Carter" Facebook page surfaced, with personal posts by either Jay-Z or a close representative. The page is still active and is frequently used to reveal various information about Jay-Z, most recently the "MCHG" track list. If Jay-Z maintains a web presence, prepare for the internet to break daily.

live local music on
Enter your ZIP code to see concerts happening in your area.
Data provided by Zvents
follow msn music