Jay-Z's Career Gets Audited By New York Magazine
Five things you might not know about Jay-Z's present business model.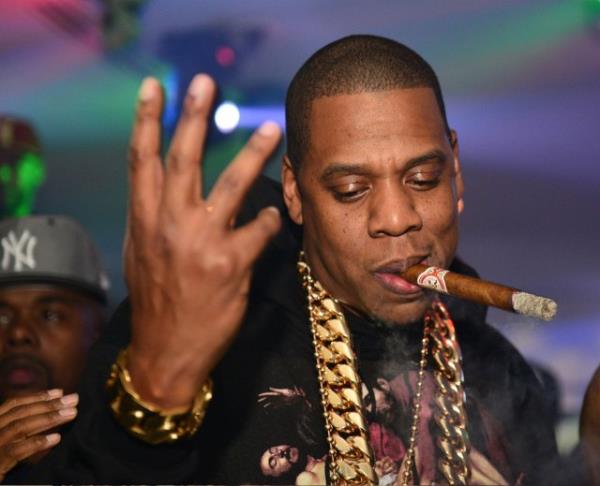 In this week's issue of New York Magazine, writer Andrew Rice penned an article titled "1 Million, 2 Million, 3 Million, 20 Million / Oh, I'm So Good At Math" detailing the success story of the "Jay-Z Business Model." There are a lot of lessons to be learned from the Hova School Of Mathematics.

Jay-Z's 12th studio album "Magna Carta Holy Grail" arrived officially on July 9 - though users of the Samsung Galaxy phone (and internet pirates) got a taste of the project through a falty app on the 4th of July. The holiday release came in a package deal with Samsung, where smartphone users were informed of their 5-day advantage through a commercial that aired during Game 5 of the NBA Finals. Fans watched as Jay-Z, Timbaland, Pharrell Williams, Swizz Beatz, and Rick Rubin all sat in a room piecing together a project that we had no idea was actually happening. What was the result of that? A game changing strategy that NYMag proves was years in the making.
Bing: More on Jay-Z | Bing: Does Kanye have beef with Jay-Z's new album?

For those who aren't fluent in the study of Jaynomics, here are a few bits from the article to take with you. These are past and present stats, thereby showing how Jay-Z's success was a process, one carefully calculated by the Rap mogul since the day he put down a brick of cocaine and picked up a microphone:

--Samsung purchased a million digital copies of "Magna Carta" at $5 a pop before the album dropped to guarantee the Platinum status. That explains why so many "freebies" were handed out to the first one million Galaxy users, and how free downloads could legitimately be calculated as album sales. Someone actually was purchasing them. Turns out, however, it was the partnered corporation.

--The partnership between Jay-Z and Samsung was valued by The Wall Street Journal at $20 million dollars. That's nothing to sneeze at, but the real question is whether or not that includes the $5 million paid in advance for one million downloads of the album.
Groove: Rapper math explained by Bloomberg

--That free app Samsung Galaxy users downloaded in advance of the album was also used as a data tracking device. While those little teaser bits like lyrics and artwork were awesome for fans, they were also used to create mailing lists and social networking databases. 1.2 million people downloaded that app. Do the math.

--While there are many many companies we know Jay-Z has stake in, NYMag lists even more. Roc Nation has interests in Duracell's cellphone charging device Powermat, video app Viddy, the obvious Barclays Center but also the building project surrounding it in Brooklyn, a production credit for The Great Gatsby, the theatrical production of Fela!, the 40/40 Club, Rocawear and 50% of Pharrell Williams' clothing lines. So when you buy anything basically, Jay-Z is winning. Jay-Z also has stake in Steve Stoute's Translation, and has Budweiser with him for his newly annual Made In America festival, in addition to the obvious partnership with Samsung.

--When Jay-Z released Decoded in 2010, publisher Spiegel & Grau only allotted a $50,000 budget for the marketing portion of the book despite it being a seven-figure venture. When that happens, you improvise. Ad agency Droga5 devised a marketing plan that involved the extensive scavenger hunt from the book. Since the information was acquired via Bing, Microsoft fronted the bill, paying $2million for the campaign.
Groove: Jay-Z goes on social networking spree, releases new song

Check out the rest of the article for more historical bits involving Jay-Z's life, including his timing for retiring from the drug game just as his cartel in Maryland was finally caught. One member was named simply as "JZ," but not found. Whoops. There is also what Rice details as a turning point in Jay-Z's business career involving his deal with Reebok, and how Jay-Z made that partnership work despite previously never wanting to align with that brand.

New York Magazine's July 22nd issue is on stands now.

live local music on
Enter your ZIP code to see concerts happening in your area.
Data provided by Zvents
follow msn music