Jennifer Hudson Enlists Pharrell & T.I. for a Feeling She 'Can't Describe'
Though the season's over, the trio delivers a summer anthem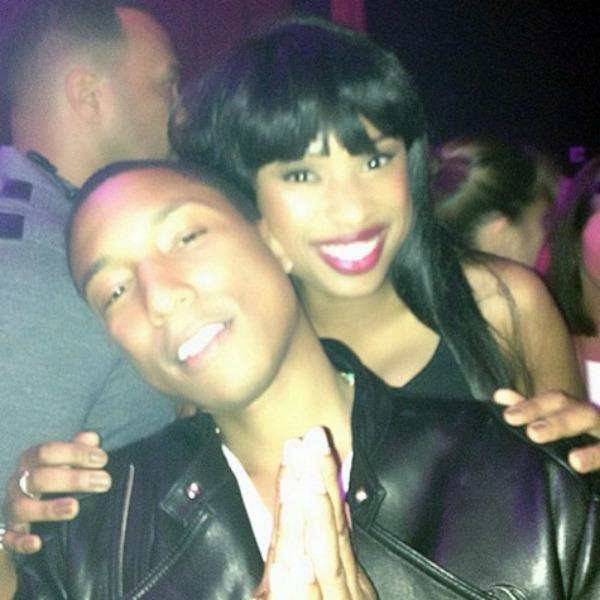 It's been five years since Jennifer Hudson's had a song go #1, so it's understandable that she'd recruit 2013's go-to guy for musical mastery in hopes of him creating yet another irrefutable, even if soon ubiquitous, hit for her. Enter Pharrell.
The two powerhouses, in their own respective rights, join forces on "I Can't Describe," the expected lead single from J.Hud's upcoming project and, on it, Skateboard P puts the same golden touch that's had heads bopping and hips shaking for the last year: a feel-good 80s vibe.
Over breezy piano chords, bass plucks, and chimes and claps, our favorite Dreamgirl channels Evelyn Champagne King: "Dancing and we playin' around (you know you got me) / And then the feeling comes raining down (all over my body) / It tingles here, tingles there, ooh it tingles everywhere / That's why I never found (the words to describe it)." T.I. stops by too to deliver a family-friendly verse on which he gives a shout-out to his wife.
Granted, the song isn't as immediately enthralling as Pharrell's last few ("Blurred Lines," "Get Lucky")--in fact, it sounds
strangely
similar to
his protege Leah LaBelle's lead single
and that one was
easily
forgotten--but it does make you want to do a smooth two-step, meaning it's a surefire BBQ party thumper, so hold on to the last few seconds of summer with this tune.
[Follow @daniellesaid]
Are you sure you want to delete this comment?
live local music on
Enter your ZIP code to see concerts happening in your area.
Data provided by Zvents
follow msn music