Justin Bieber gets a much-needed scolding
Comedian/VH1 host sets the little monster straight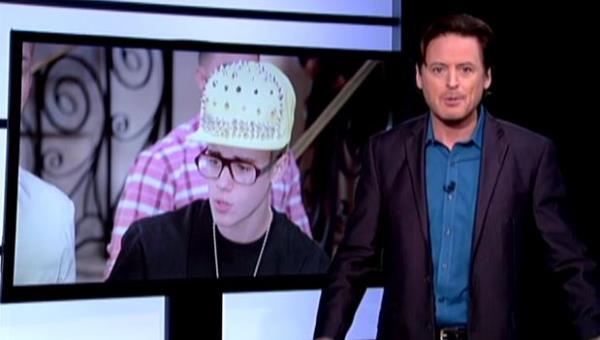 By now everyone knows that
Justin Bieber
has continued his race to the bottom with
Chris Brown
by relieving himself in a mop bucket in a restaurant kitchen this week.
Now comedian
John Fugelsang
has weighed in, giving Bieber the smackdown he needs (and Fugelsang carries a bit of musical gravitas, having been with VH1 and conducting interviews and programs with
George Harrison, Paul McCartney, Bruce Springsteen, Garth Brooks
and a few more recognizable names).
A couple of highlights:
"Anyone of voting age knows how this movie ends - with a one-way ticket to Leif Garrett island."
"Right now you're kinda like Elvis. Not musically. Elvis never charged people money to watch him lip-sync at a concert. No, you're like Elvis because right now you are surrounded, my friend, by sycophants and enablers."
Fugelsang proceeds to give it to him with both barrels - for making the life of some working-class person a little worse by leaving his special gift in a bucket for someone else to clean up. Watch a master lay down a much-needed intervention.
live local music on
Enter your ZIP code to see concerts happening in your area.
Data provided by Zvents
follow msn music