Kanye West Gets Hologrammed For New "Black Skinhead" Video
Apparently hologram Yeezy has been to the gym quite a bit.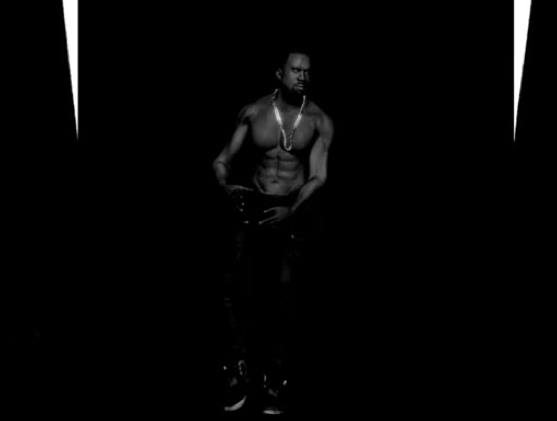 After becoming a new father and releasing his sixth solo studio album "Yeezus" on June 18th, Mr. Kanye West has released his first set of actual visuals (for "Black Skinhead") from the project (read: ones that haven't appeared on the side of a building). Given the timeliness of the video in relation to the day Jay-Z's "Magna Carta Holy Grail," leaks, do we sense a competition?
The video is a basic black and white scenario, where a hologram of Kanye West (who eerily looks more like DMX in his heyday) is jumping around and losing his mind. He's also bald, in keeping with the whole "Black Skinhead" theme. There's even a scene where the Yeezus hologram is doing half jumping jacks with an incredibly defined 6-pack. Is Kanye West really that toned? Who knows. Anything is possible in hologram world. Check out the visuals below. With all of the "MCHG" glitches and hacks, this video actually works.
Your move, Hov.
live local music on
Enter your ZIP code to see concerts happening in your area.
Data provided by Zvents
follow msn music