Katy Perry beats Justin Bieber, Taylor Swift to become the biggest act on Twitter in 2013
Pop star's 48.5 million followers give her a social-media boost over Lady Gaga, Rihanna and more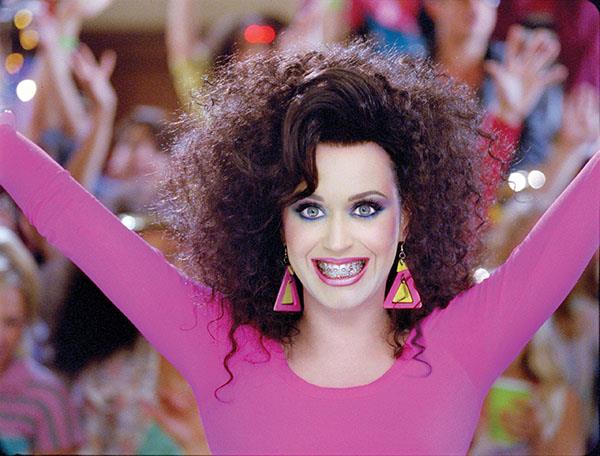 By Mike Ayers
Rolling Stone
Katy Perry has yet another victory to roar about these days. According to stats provided by Twitter, she's the reigning champ of of the 140-character social-media service, attracting over 1.5 million followers per month this past year to reach nearly 48.5 million total followers. That places her well above her pop peers Lady Gaga, Taylor Swift, Britney Spears and Rihanna. Only Bieber came close to her numbers — he's sitting at 47.7 million Beliebers strong.
Also from Rolling Stone: Sex, God, and Katy Perry: Rolling Stone's 2010 Cover Story
Perry wasn't the only pop star to have a major Twitter victory. Not surprisingly, One Direction owned the retweet numbers, with four out of the top five tweets retweeted belonging to the British lads. 
But Perry nor One Direction own the distinction of having the album that was most tweeted about. That honor went to Kanye West with Yeezus, which yielded 4.4 million tweets. Drake's Nothing Was the Same came in at second with 2.9 million tweets and Miley Cyrus' Bangerz was third with close to 1.6 million tweets. 
In terms of songs tweeted about, Cyrus' "Wrecking Ball" garnered the top slot with 8.1 million mentions. Drake's "Started From the Bottom" followed in at Number Two with 6.2 million mentions and Demi Lovato's "Heart Attack" reached 4.5 million mentions. 
Besides generic hashtag terms like "#music" and "#nowplaying," Eminem faired well in that arena — "#RapGod" was the third most popular hashtag. Other popular ones in the top 10 include #Yeezus, #RapLikeLilWayne and North West. 
The Grammys' may be known as Music's Biggest Night, but they racked up around 3 million fewer tweets than MTV's VMAs in 2013. The twerk-heavy telecast was the most tweeted-about award show, with a staggering 18.5 million tweets, compared to the Grammys' 15.7 million.
Two other music events had a massive Twitter impact this year. South by Southwest 2013 was the biggest music festival in the Twittersphere, with 2.8 million tweets, beating out the combined totals of Coachella and Lollapalooza.
More from Rolling Stone
The 50 Best Rock-Star Instagram Accounts
Rolling Stone's List of the 50 Best Albums of 2013
See What Number 'Roar' Is on Rolling Stone's List of Best Songs of 2013
See What Number 'Teenage Dream' Is on Rolling Stone's List of Best Songs of 2010

live local music on
Enter your ZIP code to see concerts happening in your area.
Data provided by Zvents
follow msn music