Kenny Rogers and Dolly Parton reunite on 'You Can't Make Old Friends'
Watch the two icons reunite 30 years after their classic duet 'Islands in the Stream'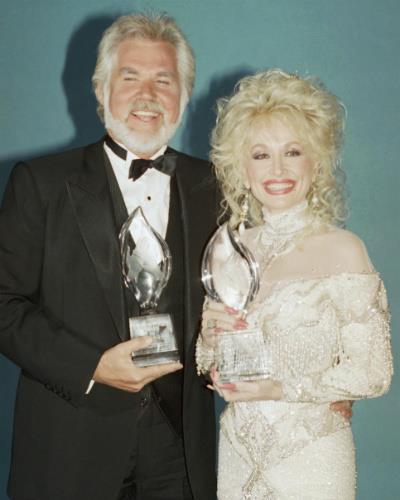 Thirty years after teaming up for the classic tune "Islands in the Stream," Kenny Rogers and Dolly Parton are back with another duet, appropriately titled "You Can't Make Old Friends."
The song will be featured on Rogers' upcoming studio album titled "You Can't Make Old Friends," due Oct. 8.
"I can't think of a more perfect song for the two of us to sing together," Rogers said about the song in a press release. "Out of everyone in the business, Dolly is my best friend, so naturally it has special meaning for the both of us. It was so good to be back in the studio with her. I'm thrilled to have our relationship documented this way."
Parton was also quoted in press release, saying "There is just something about our chemistry with each other – our friendship – that people really sense what we really feel. To do a song that fits so many people, and certainly us, was an honor. It's been a wonderful journey, and I'm so glad I've been able to walk this road with Kenny." 
When "Islands in the Stream" was released in 1983 the song became a smash hit for both Rogers and Parton and in 2005 CMT named it the top country duet of all time. Only time will tell whether "You Can't Make Old Friends" will have the same lasting impact.
Here's the video for the song along with a vintage clip of the pair performing "Islands in  the Stream" in case you want to take a trip down memory lane.
live local music on
Enter your ZIP code to see concerts happening in your area.
Data provided by Zvents
follow msn music