Lauryn Hill Partially Responds To Racism Accusations
MLH says reverse racism is "absolutely ridiculous"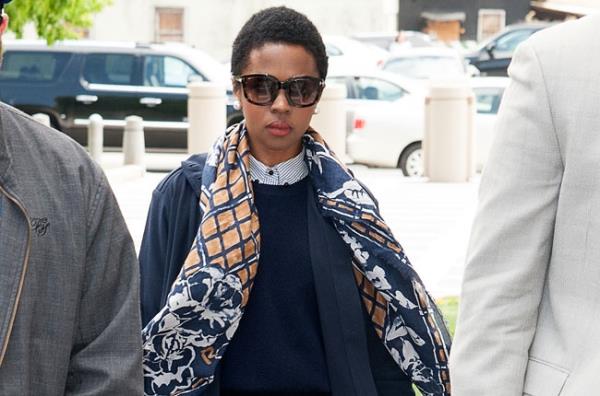 With less than two weeks until her 3-month prison term begins on July 8th, Lauryn Hill has taken to Tumblr to address some of the accusations about her. From taxes to racism, she covers all territories without covering anything at all.
"The concept of reverse racism is flawed, if not absolutely ridiculous," Hill says at the opening of her Tumblr manifesto. While Hill has been taken to task in the past for her stance on racial issues, her most recent backlash has arrived from the release of her track "Neurotic Society." In the song she alludes to the notion that homosexuality has caused the fall of society. Not a good look, Lauryn. But back to the lecture at hand.
She continues on in her piece titled "MLH On Racism" to hit race issues from a spiritual angle, stating that "Spirituality and morality were replaced by capitalism, and with it a conscious shift of focus toward the exploitation of the vulnerable." With capitalism clearly comes the desire to acquire capital, which is where her IRS issues arguably come into play. Here is her take on that:
I shuddered during sentencing when I kept hearing the term 'make the IRS whole'… make the IRS whole, knowing that I got into these very circumstances having to deal with the very energies of inequity and resistance that created and perpetuated these savage inequalities. The entire time, I thought, who has made black people whole?! Who has made recompense for stealing, imposing, lying, murdering, criminalizing the traumatized, taking them against their wills, destroying their homes, dividing their communities, 'trying' to steal their destinies, their time, stagnating their development, I could go on and on. Has America, or any of the nations of the world guilty of these atrocities, ever made black people or Africa whole or do they continue to sit on them, control them, manipulate them, cage them, rob them, brutalize them, subject them to rules that don't apply to all? Use language, veiled coercion, and psychological torment like invisible fences to keep them locked into a pattern of limitation and therefore control by others. You have to remain  focused to cease from rage.
Whatever that means. For the full rant, check
here
.
live local music on
Enter your ZIP code to see concerts happening in your area.
Data provided by Zvents
follow msn music