LeAnn Rimes' career in five phases, and her take on each one
Country star looks back, and looks forward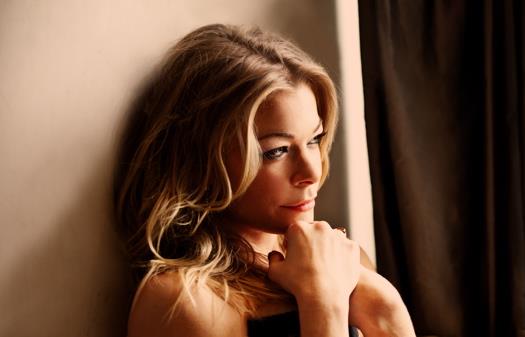 In a recent interview with LeAnn Rimes, MSN Music broke her nearly 20-year career down into five phases, and asked the singer to talk about each one. Here's how she described herself, her attitude and the music she was making during each phase.
Pre-teen Prodigy
"I was definitely a spitfire back then," says Rimes. "The true sense of the word would describe me back then because I've always been one of those people if someone told me 'no,' I would be like 'I'm going to show you that I can.' I performed for [former record executive] Jimmy Bowen at his house when I was 11, right before I got my record deal with Curb, and he told me to come back when I was 18. He didn't want to deal with a kid. I walked out of there crying for about five minutes, and then I said 'I'm going to show you.' Six weeks later I had a record deal. That describes pretty much who I was at that point in my life."
Feisty Teenager
"It's really hard starting out so young because everyone wants to pigeonhole you into something, and then they want you to grown and change as a young adult, but [at the same time,] they don't want you to grow and change. So, it's a very confusing time, especially when you have people watching you, and judging you. I grew up singing all different types of music and I never knew I had to choose [one], at 13. How do you choose anything at 13? That was very confusing. I was always proud of the music I was making back then, but there definitely wasn't a consistency that I feel there is now."
Emancipated Young Woman/Pop Princess
"I love the album 'Twisted Angel.' It was an amazing record to make. There was a lot of self-exploration on that, and probably more anger than ever in that part of my life. I was pissed off at everybody. You don't know who to trust. Between a record label lawsuit [with Curb], and the lawsuit with my dad, it was quite an interesting time to make music. That was a time of really trying to find who I was. I really loved a lot of the music that I made, it was just different from the rest of it."
Country Star (the "This Woman" and "Family" albums)
"I finally started to explore who I really was at that point. 'This Woman,' I loved that record, though it was more kind of a crafted record. Even though it was a great record, it was it was more kind of crafting exactly how to have hits. 'Family' ventured a littler bit further from that, where I started to write [songs like] 'Family,' and 'What I Cannot Change' that started to dig into those really intimate moments as a writer and as a performer. I started to dig away at who I wanted to be as an artist . . . Both of those albums were super important to explore both the commercial side and the artistic side and figure out where I kind of belong, where I feel comfortable in the middle of those somehow."
Confident Woman (the "Lady And Gentlemen" and 'Spitfire" albums)
"Darrell Brown, who produced this ['Spitfire'] record with me, and worked with me on 'Lady and Gentleman,' I give him a lot of credit for being someone I can completely trust in this business, and someone who has encouraged me to go there. It's amazing to have people like that in your life, [and] to have a husband who understands the whole storytelling aspect of it who's not going 'Please babe, don't say that in the song.' Thank god. I really do have amazing people around me. They're not 'yes' people. They tell me their opinions, though they respect mine at the same time. That's a great place to be, to be very collaborative in so many ways, in so many aspects of my life. I'm truly, truly happy with the music I've made in the last several years.
"It's funny, someone yesterday was saying how country radio has been so afraid to play me because I've had these pop hits and they feel like they kind of lost me at some point," she adds. "To me, the one that they feel they kind of lost is [the one] making a real country record."
Read the rest of MSN Music's interview with Rimes here.
live local music on
Enter your ZIP code to see concerts happening in your area.
Data provided by Zvents
follow msn music