Mayer Hawthorne's 'Door' opens in New York
Crooner's Motown-meets-smooth jazz sounds delight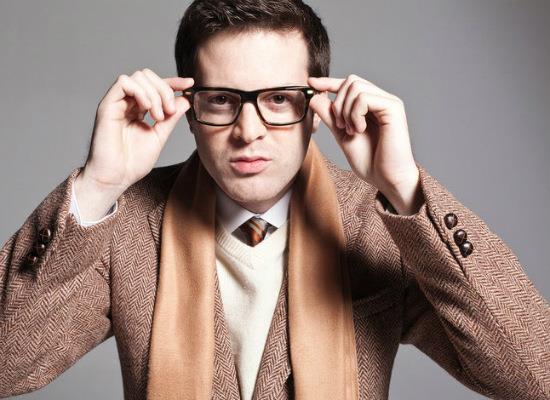 By Danielle Cheesman
Special to MSN Music

NEW YORK -- If Mayer Hawthorne's music has been likened to that of yacht rock one too many times, he either doesn't mind or has decided to all-too-ironically address the comparisons by adorning himself in a navy blue blazer fit for a boat captain (with his four-piece band in matching nautical stripes and white pants no less), just as he did when he performed at New York's Bowery Ballroom on Monday night (July 15).

Just a few hours short of his new album, "Where Does This Door Go," hitting shelves, Hawthorne — whose sounds just as easily recall the distinctly Detroit-made Motown soul (no surprise there, since he hails from Michigan) as they do smooth jazz — opened with one its tracks, "Robot Love." Slapping a tambourine over its tiptoeing beat, he made a seamless segue into fan-favorite (and musical nod to Marvin Gaye) "Henny & Gingerale" with appropriate cocktail in hand.

New track "Back Seat Lover," with its cruise-ship snare, was followed by his 2011 falsetto-driven single "A Long Time" which celebrates the aforementioned city's successes, from Berry Gordy to Henry Ford. (And for the unfamiliar, Hawthorne appeared to be gesturing Beyoncé's trademark "Single Ladies" hand flip while performing, but fans know it's, again, a reference to his palm-shaped home state.)

Album cut "Wine Glass Woman" followed, and, without Hawthorne having to say so, it was quite obviously created by super-producer Pharrell. An inquiry about what a few select concertgoers did the night before led into his own admission — "Last night, I tried a little Adderall" — but that's really just the opening line to bonus track "Designer Drug," which he then blended with Bel Biv DeVoe's classic "Poison" for a punch. (He even later meshed his doo-wop "The Walk" with rapper UNK's similarly titled 2006 hit, "Walk It Out.")

He continued, "Where I'm from, we call this kinda soul 'intimate,'" and began to sing the notes of "Get to Know You" (a song that would have made the Four Tops proud), but with a spinning disco ball lighting the walls that were already showcasing a crescent-shaped moon, the whole ordeal felt almost "American Bandstand" over-the-top — especially after he led us in hand motions that certainly recalled the days of the "Itsy Bitsy Spider" during "I Wish It Would Rain" ("Make it look sexy like Diana Ross").
MSN Music: More on Mayer Hawthorne

An NWA-sampled "F--- the Police" chant turned into the originally Kendrick Lamar-assisted, raga-rock-influenced​ new tune "Crime," but as the Compton rapper wasn't available, New York's own Large Professor hopped out of the shadows and spit a verse of his own during the distorted bass licks of lead single "Her Favorite Song" (of which you can also hear Jessie Ware's guest vocals). But it was when Hawthorne returned for his encore with the Pharrell-produced "Reach Out Richard," a chord-changing feel-good funk anthem dedicated to his father, that fans were reminded (regardless of whether his sounds are arguably stimulated by or stealing from the golden days) how effortlessly happy-hearted he and his music are, and in a time of even harsher realities, that's always welcome.
Are you sure you want to delete this comment?
live local music on
Enter your ZIP code to see concerts happening in your area.
Data provided by Zvents
follow msn music