New releases for September 24, 2013
Prog band long thought creatively dead storms back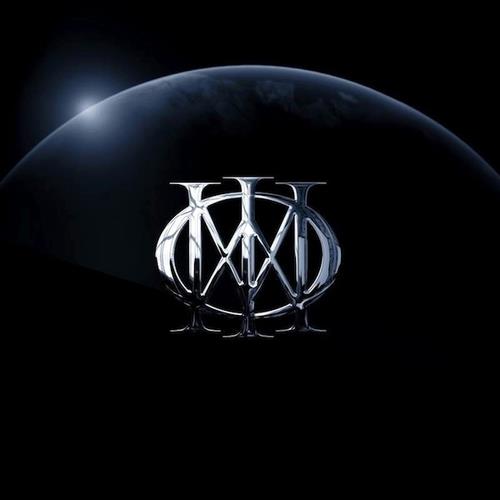 Album of the Week:
Dream Theater, "Dream Theater" (Roadrunner)
It's been so long since Dream Theater released an album that's come anywhere near on par with "Images and Words" that I simply took it for granted that their 12th album would be yet another bloated suckfest of instrumental wankery. But then I popped the new record in, was drawn in by the restrained melodies of "The Enemy Inside" and "The Looking Glass". I can't remember the last time I listened to two Dream Theater songs with genuine interest like that. The band, all exceptional musicians, had buried their music underneath so much self-indulgence and pretension that it seemed irrevocable, but the restraint on "Dream Theater", the willingness to sit back and let the melodies dictate the directions of the compositions, is so refreshing that this longtime skeptic sat back with a big, stupid grin on his face. As the album went on and "Behind the Veil" and "Surrender to Reason" continued that positive momentum, the prospect of the 22-minute suite "Illumination Theory" loomed at the end, but therein lies the kicker on this shockingly marvelous album, as it skillfully balances the noodling tendencies of John Petrucci, the keyboard wizardry of Jordan Rudess, and the tasteful singing of James LaBrie. And give new guy Mike Mangini credit; he opts for Neil Peart-style control rather than the flash of his predecessor Mike Portnoy. As the track builds to several climaxes that rival the bombastic majesty of Queen, Dream Theater in one fell swoop have redeemed themselves, putting themselves back on top of the American prog metal pile.
Also out this week:
Angrenost, "Planet Muscaria" (Code 666): Black metal, industrial, and space rock converge on this mildly interesting debut album by the Portuguese band. At times all the gimmickry comes off as too arbitrarily tossed in, but those who like their black metal on the polished side might get a kick out of this band's attempt at doing something unique in the genre.
Black Label Society "Unblackened" (eOne/Eagle Rock): Focusing on Black Label Society's mellower fare and performed in stripped-down arrangements, this live CD/DVD will appeal to fans of Zakk Wylde, but there's not much here that will appeal to those who aren't die-hard followers, unless you want to hear the marble-mouthed singer channeling his inner Elton John.
Dark Age, "A Matter of Trust" (AFM): I always get a kick out of any band that claims to play "modern metal", only to sound like they're straight out of 1995.
Fyrnask, "Eldir Nótt" (Temple of Torturous): Just when you think the latest album by the German band will be another been-there-heard-tha​t exercise in atmospheric black metal repetition, the mellow parts kick in and you realize there's more depth here than you expected. See what happens when you have good command of dynamics, kids?
Glamour Of The Kill, "Savages" (eOne): These Brits are bent on becoming their country's version of Avenged Sevenfold, and indeed, metal riffs are co-opted amongst pop-punk arrangements on their latest album. It's catchy enough for tweens in search of harder music – the hooks are undeniable – and much more musically competent than the band they're trying to imitate, so while it'll make the average metal fan cringe, there are worse gateway bands out there.
IMVSN, "INVSN" (Razor & Tie): Led by Refused singer Dennis Lyxzén, the Swedish band's debut is a very pleasant surprise, an unabashed homage to early-1980s post punk. Drawing from Joy Division, New Order, The Cure, Kate Bush, PiL, and Killing Joke, it's sleek, garish, and very, very catchy. If The Killers were less obsessed with Springsteen and more interested in dark wave, they might've sounded like this. Nope, it's not metal by any stretch, but anyone with a weakness for the more gothic side of post punk will love this record. Highly recommended.
Metallica, "Through The Never" (Blackened): Recorded in Vancouver and Edmonton in 2011 and released as a companion to the upcoming concert/concept film "Metallica: Through the Never", this is a good, fan-pleasing live album that spans the band's 30-plus year career. While Metallica has been selling fans recordings of live shows for years, it's nice to have something more finely tuned and punchier. Whether it was doctored in the studio or not is for those die-hards to research by comparing the "official" bootlegs, but nitpicking about those details are pointless. This is an old-fashioned double-live album, and it conveys the energy of the band's performances very well. Besides, the performances here are strong, especially on such older classics as "…And Justice For All", "Master of Puppets", and "Creeping Death". For all the griping about Lars Ulrich's sloppy drumming and James Hetfield's singing style – which is actually stronger here than he's sounded in years – Metallica remain a tremendous live band, and when they cart out all those '80s songs, which are some of the greatest heavy metal songs ever written, recent sins are forgiven. At 100 minutes, it's leaner than the Mexico City live album from the "Live S**t" box set – the definitive Metallica live document – but "Through the Never" is still immensely pleasing.
Obelyskkh, "Hymn To Pan" (Exile On Mainstream): The German band's latest album is straight-ahead, inoffensive stoner/doom, but the way they utilize samples of William Burroughs and "Apocalypse Now" feels too obvious for their own good. And sorry, you can't reference the "come out and play" bit from "The Warriors" when Twisted Sister it more memorably in 1985.
Onslaught, "VI" (AFM): The longtime UK band is back with a new record that, despite feeling a little too close to Destruction's last few albums for comfort, nevertheless does its job well, delivering rampaging, fun, no-frills thrash. "66'F***in'6" is a goofy blast.
Sarke, "Aruagint" (Indie): Featuring drummer and namesake Sarke and vocalist Nocturno Culto (!), this supergroup's third album doesn't do anything new, simply churning out good, albeit unspectacular black metal. Thankfully Nocturno Culto brings some of his Darkthrone charisma to the frontman's role, especially on the brilliant, Hellhammer-ishly sloppy "Ugly".

While I do agree that this album is a "come back" for Dream Theater, but I highly disagree with what you are saying. Personally, I "liked" Black Clouds, to an extent, and somehow liked A Dramatic Turn, however, they were not as captivating as previous DT albums. They didn't have that "unffff" that made me so hooked to DT, and left me longing for more. A lot more.
But to say that they released crap since Images and Words? Are you
****
ing kidding me? Have you even listened to those albums? 
Awake is a masterpiece! Falling into Infinity has many awesome tracks! 
Scenes? you sure you liked Images and Words? How could you think an album version of Metropolis is bad? Train of Thought is
****
ing epic! Octavarium! 
Even Systematic Chaos which got a lot of bashing, is pure awesomeness! 
I have yet to see a band that pushes the boundaries of technical music while keeping a flowing melodic vibe.
You sir don't know what you are talking about, and should not be reviewing DT for everyone's eyes to read.

You have to be kidding. Are you only allowed to listen to big label albums or something? That 'wankery' is far less self indulgent than any other big name metal act out there, comments stating they are 'bloated' are ignorant. The only thing that seems to be creatively dead is this review. I personally think the self titled album is far more commercial than albums such as Six Degrees and Metropolis Part II.

This writer obviously hasn't listened to Scenes or Six Degrees of Inner Turbulence. But this album has definitely redeemed them from the last album which had them in a bit of a low swell for me since no drummer was there for writing. Great album! Definitely seeing them when they come back to NY!!!

Are you sure you want to delete this comment?
live local music on
Enter your ZIP code to see concerts happening in your area.
Data provided by Zvents
follow msn music