Paris Hilton teases new single as Young Money member
Are you having a 'Good Time' listening to it?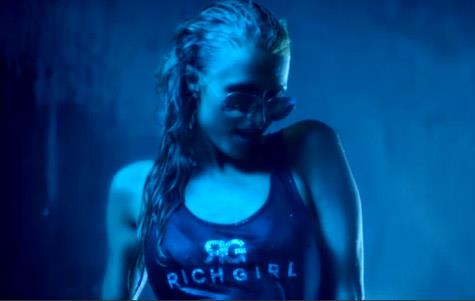 Now that the shock has subsided of learning that one-time tabloid favorite Paris Hilton has indeed signed to Lil' Wayne's record label Young Money/Cash Money, we can help you prepare for actually listening to her first single.
Have no fear, however, because if you thought the tune would consist of, say, her mediocre vocals over some unoriginal EDM beat, you'd be half wrong! Because her voice doesn't make an appearance at all! Nope. Not unless you count that Auto-Tuned robot that seems to have taken over P. Hil's soul. You've seen this before! It's not unlike The Little Mermaid's Ursula and Ariel.
Anyway, in the teaser for her new single "Good Time," Paris sings (if you want to give her that credit) over some pulsating synths you've certainly heard elsewhere before. On that other song. Sung by someone else. It goes a little something like this: "Are you having a good time? / 'Cause I'm having a good time / And I might be a bit tipsy / But that's okay 'cause you're with me."
In the 15-second clip, you can expect to see the heiress rock a YMCMB hat
,
sunglasses at night, and—inexplicably—a soaking wet tank but a very dry bedazzled swimsuit. You'll also see her wave a glow stick at a party that one of the Transformers seems to have shown up to. There'll be some product placement as well, of course, for GTV vodka (a company Birdman has partnered with; apparently his face tattoo of the logo was simply not enough promo). And, naturally, there'll be lots of glamour shots, but P. Hil's eyes look a strangely unnatural shade of blue so, again, robot. Watch it
here
.
[Follow @daniellesaid]
Are you sure you want to delete this comment?
live local music on
Enter your ZIP code to see concerts happening in your area.
Data provided by Zvents
follow msn music