Randy Travis hospitalized in Texas, reportedly in critical condition
Singer is suffering from a viral infection in his heart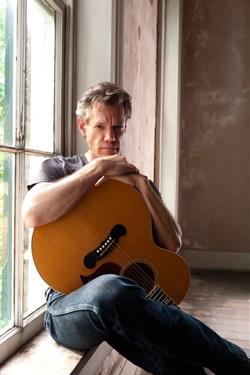 Troubled singer Randy Travis was admitted to a Texas hospital yesterday, where he is listed in critical condition. According to his publicist, the Grand Ole Opry member is suffering from complications of recently acquired viral cardiomyopathy. 
According to PubMed.gov, an online resource published by the U.S. National Library of Medicine, National Institutes of Health, viral cardiomyopathy is a "viral infection of the heart [which] is relatively common, usually asymptomatic and has a spontaneous and complete resolution. It can, however, in rare cases, lead to substantial cardiac damage . . . and congestive heart failure. Viral cardiomyopathy is defined as viral persistence in a dilated heart."
Last month in Nashville, the 54-year-old Travis attended the June 5 CMT Music Awards with fiancee Mary Beougher, and performed at LP Field during the CMA Music Festival June 7.
Travis has won seven Grammy Awards, most recently in 2009 for his part in Carrie Underwood's re-make of his 1988 hit, "I Told You So." Their pairing won the Grammy that year for Best Country Collaboration with Vocals.
While better known in recent years for a messy divorce followed by a series of run-ins with the law, Travis was a consistent hit maker from the mid-'80s through he mid-'90s. He landed a total of 16 No. 1 hits on the Billboard Hot County Songs chart, including "Forever And Ever, Amen," "Hard Rock Bottom Of Your Heart" and, most recently, "Three Wooden Crosses." Travis was the Country Music Assn.'s Male Vocalist of the Year in 1987 and 1988.
live local music on
Enter your ZIP code to see concerts happening in your area.
Data provided by Zvents
follow msn music