Randy Travis suffers a stroke, undergoes surgery, remains critical
Fellow country stars tweet their support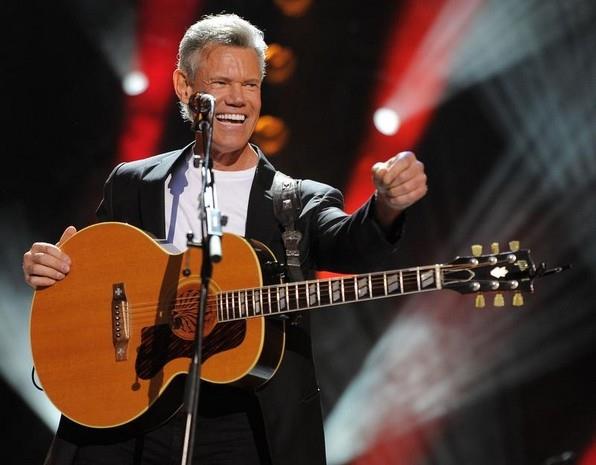 The news just keeps getting more dire for Randy Travis, who suffered a stroke on Wednesday and underwent surgery that night to relieve pressure on his brain. He remains in critical condition.
As previously reported, Travis has been hospitalized in Texas since Sunday for viral cardiomyopathy and congestive heart failure. The stroke is being described as a complication from the heart failure.
His family and friends are requesting prayers from his fans.
Meanwhile, fellow country stars have been offering their own well wishes to Travis via Twitter. Among them:
Keith Urban: Sending healing strength and love to you this morning @randytravis –KU
Carrie Underwood: Thinking about my friend, @randytravis, tonight. Hope he gets better soon.
Brad Paisley: Sending prayers and well wishes to Randy Travis.
Jake Owen: Before I lay my head down tonight I'm saying a prayer for @randytravis. One of the greatest singers to ever grace our ears. Amen.
Scotty McCreery: My thoughts and prayers are with @RandyTravis today. Praying for a great recovery for a true Country music and North Carolina legend!
Hillary Scott (Lady Antebellum): Praying myself, and asking all to pray for Randy Travis.
Martina McBride: Praying for Randy Travis.
Rodney Atkins: Just heard @randytravis had a stroke and is in surgery. Praying for Randy, the medical staff and his family. #PrayForRandy
Joe Nichols: Praying for @randytravis today. Y'all do the same. #countrylegend
Billy Ray Cyrus: Thoughts and prayers for my buddy Randy Travis.
Lee Greenwood: God be with the medical team that's working with @randytravis this evening.
Sammy Kershaw: Lots and lots of prayers needed for my dear friend and a really good guy Randy Travis who is in the hospital with a heart problem in critical condition. I know that all of you folks out there will jump on this prayer wagon. Thank you all very much.
Craig Campbell: Keep @RandyTravis in your prayers! This man had a huge influence on me and my music.
Thomas Rhett: Praying for @randytravis & family tonight
(Photo credit: Credit: Larry McCormack / The Tennessean)
live local music on
Enter your ZIP code to see concerts happening in your area.
Data provided by Zvents
follow msn music