Rick Rubin Teases The Return of "Yeezus"
Could Kanye West and company have a sequel in their back pocket?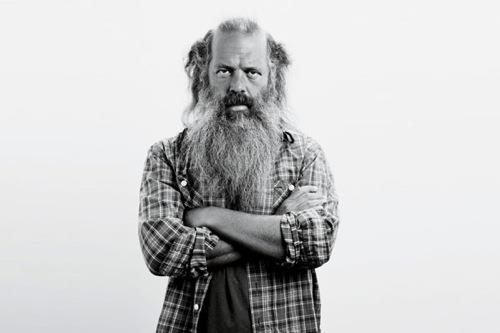 As many us still have Kanye West's "Yeezus" on heavy rotation, Rick Rubin recently hinted that there may already be a follow-up in the works... if not already in the can.
In a recent interview with
Newsweek
, Rubin said that he suggested that West take a less is more approach with the album that was released last week. "Initially, he thought there were going to be 16 songs on the album," Rubin told the site. "But that first day, before he even asked me to work on it, I said, 'Maybe you should make it more concise. Maybe this is two albums.'" And apparently, West agreed.
While Rubin wouldn't go as far to say if a sequel was imminent, one would only imagine that if there are outstanding tracks that haven't been released, that they will eventually see the light of day.
Ironically, Rubin, the co-founder of Def Jam Records and legendary hip-hop and rock producer, was once a bit of a recluse, but recently he's been getting more and more face time with the current generation of hip-hop fans thanks to credits on both "Yeezus" and Jay-Z's forthcoming "Magna Carta Holy Grail."

"Someone" is jealous a bit feeling like a nobody cause "you couldn't sell two records if you pressed a double album" (M.Mathers)? Like you are some wizard of music. This is a dude who has a better finger on the pulse of music for a longer period of time (30 plus years) than almost any other producer and is a complete success in two completely different audiences in Metal/Rap.  
Are you sure you want to delete this comment?
live local music on
Enter your ZIP code to see concerts happening in your area.
Data provided by Zvents
follow msn music