The Wood Brothers find a new "Muse"
Hear an exclusive track from upcoming album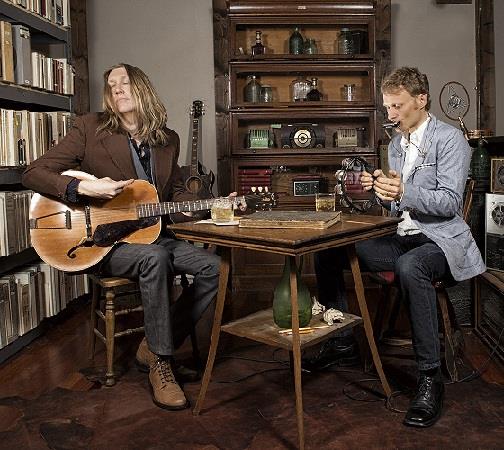 Chris Wood
has gone from Boulder to Nashville via his day job in
Medeski, Martin & Wood
. But in the meantime he has also worked with his brother,
Oliver
, putting out three albums under
The Wood Brothers
.
But album number four is a different mix from the first three. Though they've made music together since they were children, the duo did a level of co-writing and collaboration this time around that tapped a vein.
Their latest album, "The Muse," comes out Oct. 1, but we've got an exclusive preview of one of the better cuts, "Honey Jar."
"This song was originally inspired by a riff that we started playing during a quiet, night time rehearsal after (my) daughter went to bed ... By the time it was finished it had turned into one of our most rocking tunes.  Also, Oliver is obsessed with honey and (I'm) obsessed everything it represents.  We also like whiskey and maple syrup," said Chris Wood.
"'Honey Jar' features some classic song elements--longing, trains, dreams, honey and red heads. It's a dirty and desperate tune...with the slightest touch of salvation," Oliver Wood added.
live local music on
Enter your ZIP code to see concerts happening in your area.
Data provided by Zvents
follow msn music