FEATURED POST
A three-year odyssey in making the new album "King"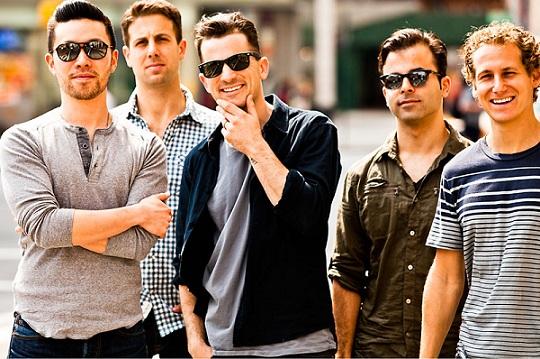 It has become a cliché worth repeating – as John Lennon said, "Life is what happens to you while you're busy making other plans."
No one needs to tell that to the members of O.A.R. Lead singer Marc Roberge posted a long explanatory letter to fans on the band's website, detailing the three-year journey of making "King" and how life got complicated along the way. What initially looked like an album ready to go didn't feel quite finished, so the band decided to live more life before finishing it off. And they got more than they bargained for.
Touring went great, but the music business continued to be rocky, with the band parting ways with Atlantic Records. Family crises, including Roberge's wife's fight with cancer, suddenly put life in perspective and changed the direction of the songs and the band itself. While it's impossible to take such things in stride, O.A.R. addressed it in their art, turning "King" into a different album than originally planned (see the latest single "Gotta Be Wrong Sometimes" below).
The band's summer tour kicks off Thursday in Indianapolis and hits Red Rocks in Denver on Sunday, where
the show will be livecast on AXS TV
and eventually released as a DVD. Roberge recently sat down to talk about the making of the album and the band's new perspective on getting on the road in front of fans with their music.
MSN: The making of "King" turned out to be a bigger journey than you imagined. It must be a relief to be on the other side of all that.
Roberge: "When you're in it, it's all just kind of reacting to what the day brings. The whole process of making that album was reacting, constantly making the best of a situation or connecting with the band when you needed it the most. At the time it was hard to see what was happening or even make sense of it. So it all had to happen in the songs … it's now a chapter in life that is full. Now it's time to move on and get out and play the songs. Living and making that record was such an experience. What I learned is time is fleeting and whatever's most important to you, make it happen."
live local music on
Enter your ZIP code to see concerts happening in your area.
Data provided by Zvents
follow msn music