FEATURED POST
Two promised songs turn into four on iTunes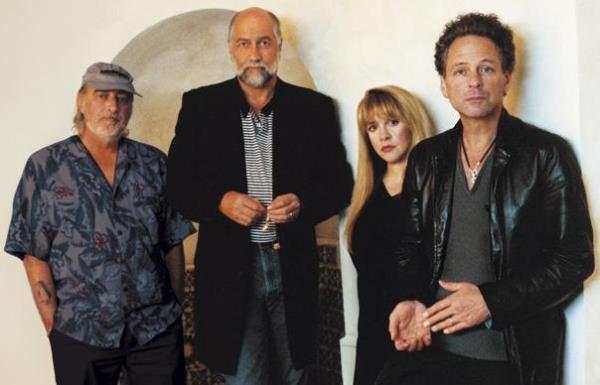 We told you last year that
Fleetwood Mac
was going to have two new songs and that
Lindsey Buckingham
and
Stevie Nicks
were considering reuniting as their pre-Mac band,
Buckingham/Nicks
. Now it has finally all happened at once.
Buckingham told us about the new songs
"Sad Angel" and "Miss Fantasy," both written about Nicks.
Nicks told us about resurrecting an old Buckingham/Nicks outtake
, "Without You." Now those three songs are
available as an EP through iTunes
, with the addition of another song, "It Takes Time," a Buckingham piano ballad that neither mentioned in earlier interviews.
Remarkably, it has been 10 years since "Say You Will," the last Fleetwood Mac album of new tunes, though both Buckingham and Nicks have put out numerous solo albums in the ensuing decade. Maybe the Buckingham/Nicks reunion will have legs after the current Mac tour wraps up. If nothing else, maybe we'll finally get the official release of the long-out-of-print "Buckingham/Nicks" album, which is available pretty much everywhere despite its alleged scarcity. 
live local music on
Enter your ZIP code to see concerts happening in your area.
Data provided by Zvents
follow msn music