FEATURED POST
This time it's a photo rather than the music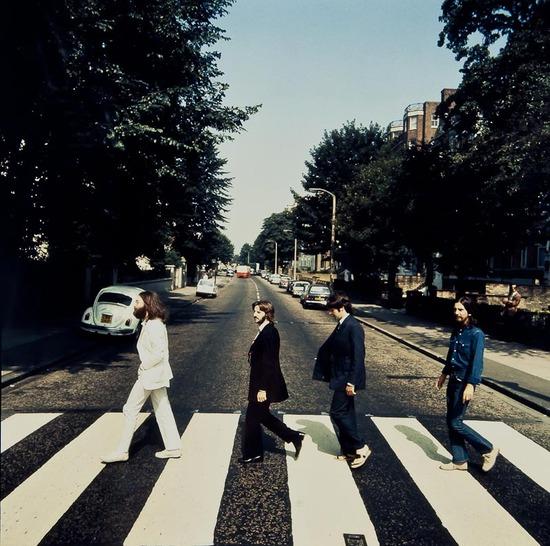 Fans and fanatics have made a cottage industry out of playing the music of
The Beatles
backwards, be it to get clues about whether
Paul is dead
or
whether the band was singing something nasty
in the inner groove of the "Sgt. Pepper" album.
Here's the Beatles in reverse again, but this time it's a legit rarity. It's amazing that the cover of "Abbey Road" ended up being such an iconic photo, because the "session" involved walking back and forth across a crosswalk outside the studio and letting a photographer get off a few quick shots. Outtakes have leaked over the years, but now you can legitimately own one. The above photo of the band going the "wrong" way across the famous crosswalk
now goes up for auction in England
, according to The Guardian. Notice that in the photo
Paul McCartney
is wearing his sandals, bolstering his explanation of why he took his shoes off that day. He claimed he was hot; I hope he was simply embarrassed by those clogs.
If you look at all the outtakes, it really is a miracle that
Iain Macmillan
got a usable image at all. There are only six actual crosswalk shots, most of them looking like a tourist's snapshot, while one captures the four perfectly spaced, perfectly in pace with each other.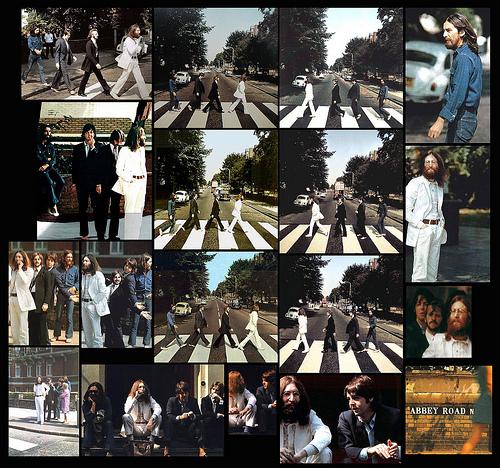 live local music on
Enter your ZIP code to see concerts happening in your area.
Data provided by Zvents
follow msn music