FEATURED POST
Band has spent too long on the mean streets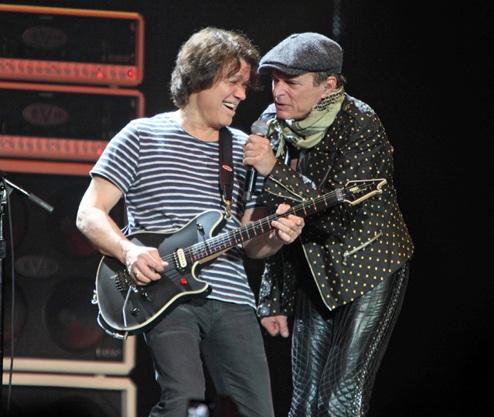 Sometimes the simplest explanations are the least-sexy ones. When Van Halen announced this week it was postponing the second leg of its tour, conspiracy theories flew. Eddie Van Halen and David Lee Roth are fighting so badly they can't stand it. Ticket sales are in the toilet. Eddie's health issues have resurfaced.
But none of them made sense. Fighting? They can't stand each other, yet they'll work together for five more weeks? No. Low ticket sales? Continuing to tour would be like throwing good money after bad, so they'd pull the plug immediately as well. Besides, the tour is selling strongly. Health issues? Again, a five-week wait to deal with that makes no sense.
The truth? According to a source, the band is simply burned out after dozens of high-energy dates so far this year. This first leg ends in New Orleans on June 26 and the band is going to take some time off and regroup for the second leg. Sources couldn't promise any dates when the band would be back out, but the key at the moment is that the dates are "postponed," not "canceled."
So catch 'em while you can between now and June 26, or take your chances on the rest of the year. 
live local music on
Enter your ZIP code to see concerts happening in your area.
Data provided by Zvents
follow msn music