FEATURED POST
75 years after his birth, Holly is honored, remembered, emulated
When it comes to Buddy Holly, everyone seems to focus on "the day the music died," due to the tribute song from Don McLean.
But fans revel in the music, whether it's Holly's originals or tributes to him from the likes of Weezer, Paul McCartney, Fiona Apple, Modest Mouse or Kid Rock.
Today, 75 years after his birth, Holly was honored with a star on the Hollywood Walk of Fame. His widow, Maria Elena Holly, attended, as did Phil Everly and Gary Busey, the latter of which gave the performance of his career as the lead role in "The Buddy Holly Story."

It doesn't stop with music. There's even a Buddy Holly cornfield maze in his hometown of Lubbock, Texas this year.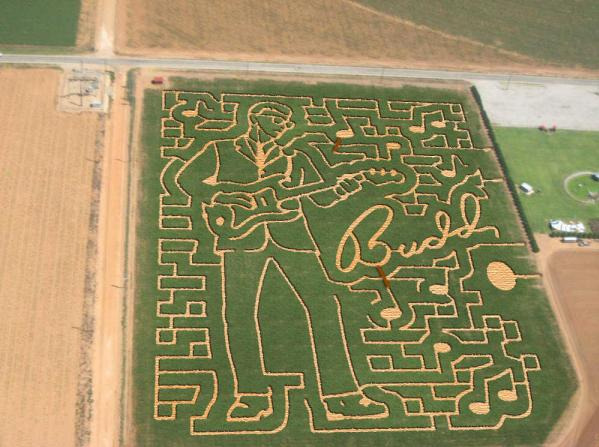 Holly's 75th birthday (a birthday he shares with the Pretenders' Chrissie Hynde as well) reiterated the importance of his music, and that music isn't about to stop. McCartney contributed to a tribute album that came out earlier this year that featured some of the above artists as well as Lou Reed, Nick Lowe and Patti Smith. And producer Peter Asher is coordinating another album due out soon.
But when it comes to the music, it's always worth going back to the master. Click here for a classic clip of Holly performing "Peggy Sue."

And for you Holly obsessives, the
Des Moines Register
did
a fantastic tribute package to the late rocker on the 50th anniversary of the crash
. You can spend hours here with the stories, video tributes, music, photos and documents surrounding Holly's life and untimely death.
The best music lives on, and Buddy Holly proves it.
live local music on
Enter your ZIP code to see concerts happening in your area.
Data provided by Zvents
follow msn music