Paul Westerberg's Basement Tapes
Reclusive Replacements front man releases another set of homemade gems
Paul Westerberg fans got a peek inside his cluttered basement recording studio in the 2003 documentary Come Feel Me Tremble and a look at his odd recording process these days.
He records whenever and whatever he wants – originals, cover songs – and puts them out where he wants, when he wants, be it full-length albums, bonus tracks on soundtracks ("Nowhere Man" from the I Am Sam soundtrack is a fan favorite) or download-only releases.
He caused a fuss last year when he released a long medley of songs, 49:00, for 49 cents through Amazon (and it was quickly withdrawn, presumably because of publishing problems by including snippets of songs of everyone from the Beatles to the Partridge Family).
It's a shame, because it contained some of his best work lately, including "Devil Raised a Good Boy."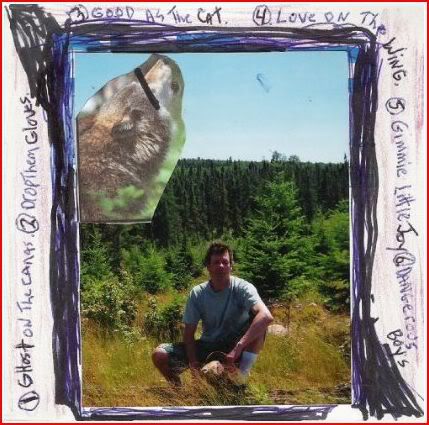 He's back today with the unannounced release of PW & The Ghost Gloves Cat Wing Joy Boys, a set of six songs (the title takes one word from each song title) available only through Amazon. Some sound like demos, some sound like polished songs ready to go, and at $3.89 it's hard to go wrong.
Rabid Westerberg fans could hardly wait to devour the lyrics once sample snippets became available, but it's all pretty straight-forward. The Stones-like "Drop Them Gloves" swaggers impressively. "Good as the Cat" is a sad domestic story, with the singer pleading to be treated as well as the pets. "Gimme Little Joy" looks for elusive happiness.
Westerberg plays all the instruments here again, with some fans grumbling about his shuffling drumming and the lack of polish that a full-band could bring to the mix and possibly have a hit. The hand-clap percussion on "Dangerous Boys" shows they may have a point. But Westerberg gave up those hit-single ambitions years ago, saying in 1999 "I don't even think along those lines at all. There's so much ass-kissing necessary to make that kind of sales, I could no longer either physically or mentally even entertain the notion of going around and being nice to that many people. So fear not!"
live local music on
Enter your ZIP code to see concerts happening in your area.
Data provided by Zvents
follow msn music