It's Audiofest 2009 and the mothership has landed
High-end audio gear brings thousands from around the world.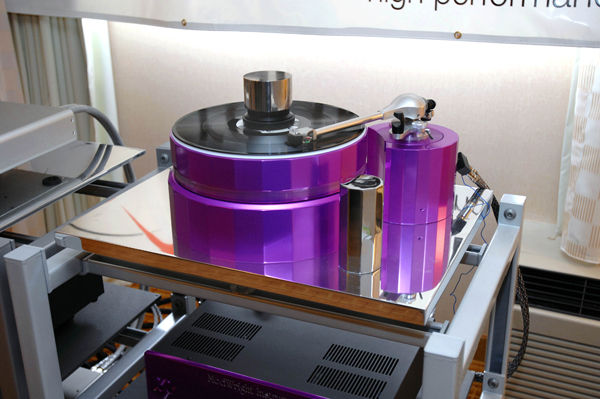 When it comes to your sound system, how much is too much?
At Audiofest in Denver this weekend, the sky's the limit – there's literally no end to the amount of money you can spend on space age speakers, hand-crafted tube amps, power and speaker cords that look like they were ripped from the guts of the space shuttle, loudspeakers bigger and heavier than any of the mostly middle-aged men gawking at all the hardware.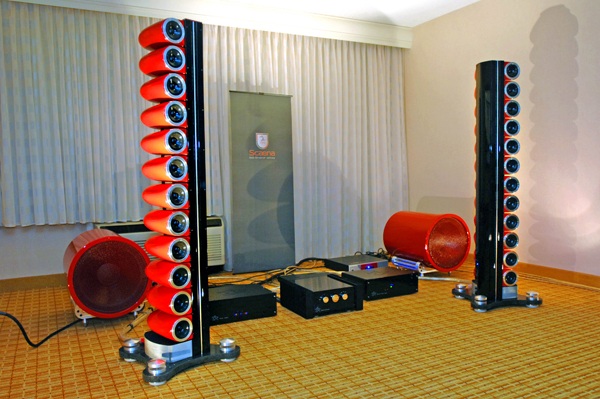 Audiofest, which runs through Sunday, also features lectures from the likes of Steve Hoffman, renowned remastering expert and hundreds of manufacturers of items you're not going to find at Best Buy. Click through for more photos and video.
Exhibitors and fans came from 12 countries (including Australia, Denmark, Japan and Germany), and all but one state in the U.S. An average of 3,500 attend the three-day festival every year, with attendance looking up 12 percent already this year.
The Marriott in Denver empties 150 rooms each year; each is then transformed into a dedicated listening suite, with larger companies taking over whole ballrooms.
How out-there can it get? Electrical outlets plated in 24-carat gold for better transfer of energy. There are $400 metal cylinders the size of tuna cans you can put under your speakers, amps, CD player, etc. to somehow improve the sound. And then the systems themselves that can easily get in the six figures.
But let's let the photos and videos do the talking: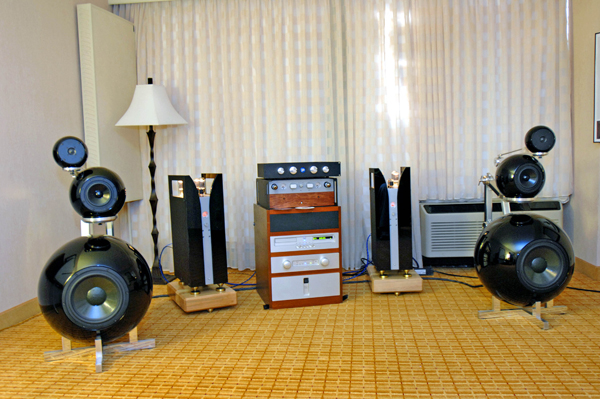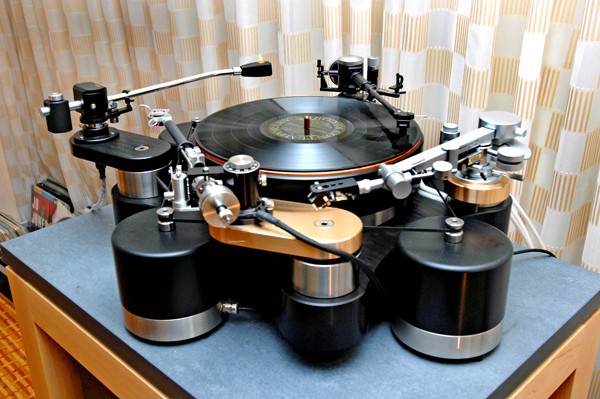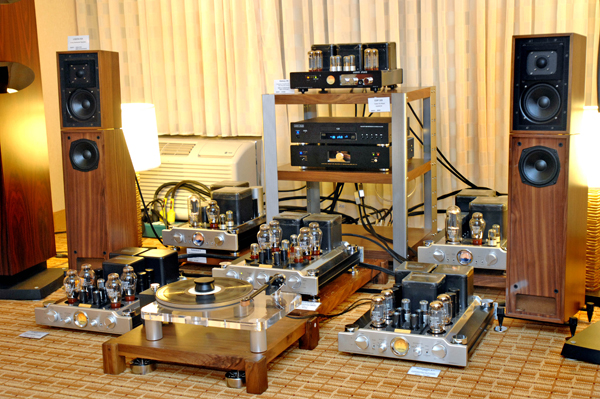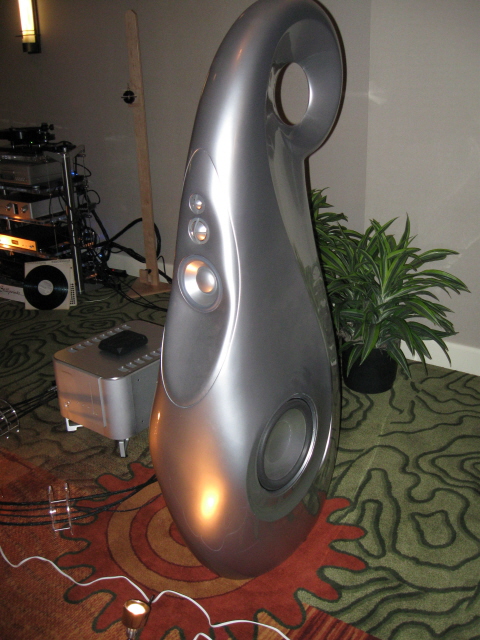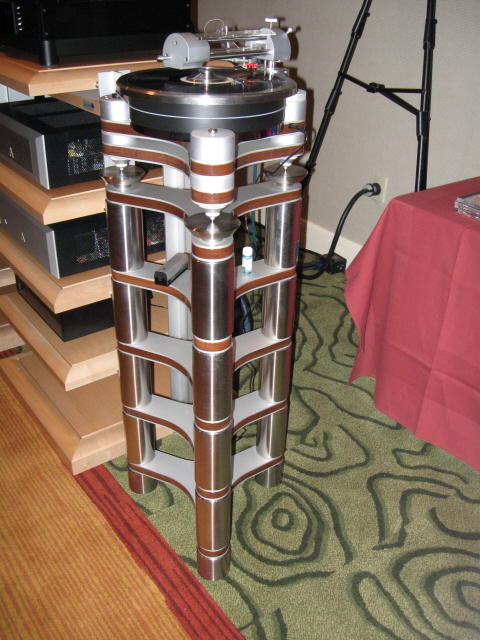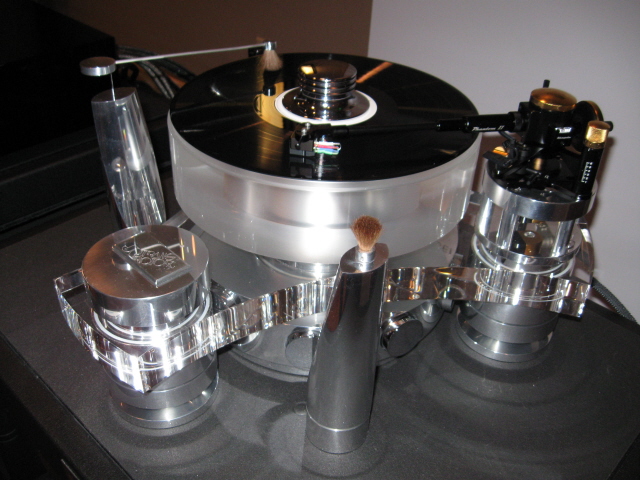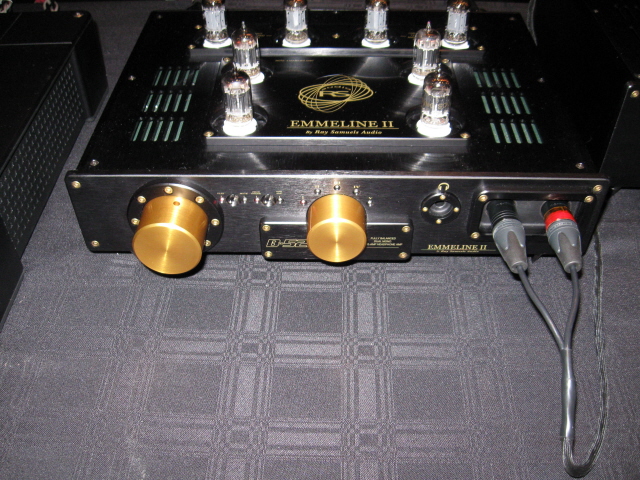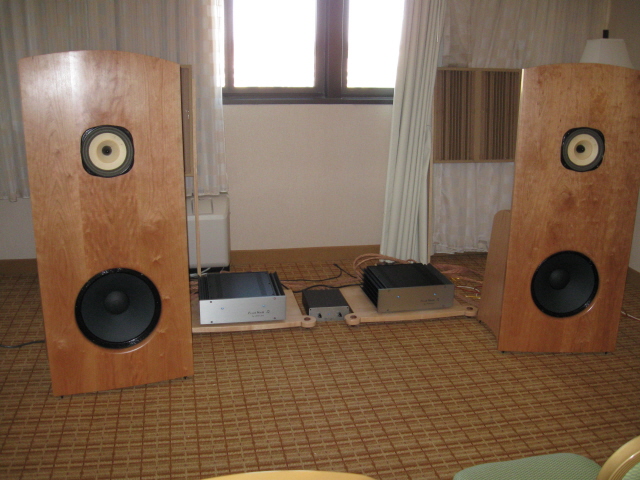 live local music on
Enter your ZIP code to see concerts happening in your area.
Data provided by Zvents
follow msn music