Remix "Ram" and other McCartney hits
Online tool lets you be the producer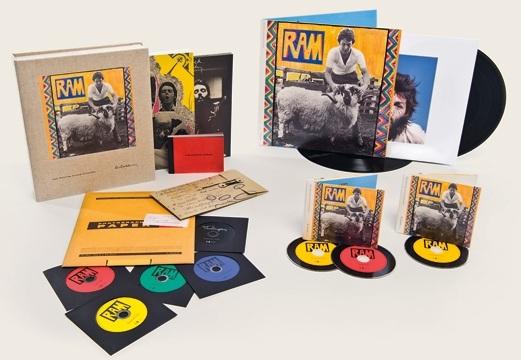 He had bigger hits with "Band on the Run" and other albums, but
Paul McCartney's
"Ram" is considered to be his solo masterpiece by many fans. The
deluxe edition
is out now; you can buy many permutations, ranging from a basic remaster of the album to a super-deluxe box set filled with vinyl, rarities, a T-shirt and more.
But there's more McCartney fun to be had without spending a dime.
Right now in McCartney's online-only Rude Studio you can remix the "Ram" song "Monkberry Moon Delight" as well as other songs from his solo career -- "Let Me Roll It," "Maybe I'm Amazed" and "Band on the Run." 
It's not just that you can use the faders to change the mix of vocals, guitars, drums and keyboards. Rude Studio also has effects you can fiddle with on the tracks. When you get something you like, you can hit "save my mix," do a live real-time mix of your own with limitless variations, and then save and upload your own copy. In effect, McCartney is letting you -- challenging you, really -- to bootleg his own material.

Besides the four songs available for remix now, there is room for three more McCartney tunes to be added to Rude Studio, so check back.
In the meantime, make your own mixes, or check out these extreme mixes of the songs posted on Soundcloud.
live local music on
Enter your ZIP code to see concerts happening in your area.
Data provided by Zvents
follow msn music