Got a question? Ask Nickelback
Band plans "virtual interview" with its fans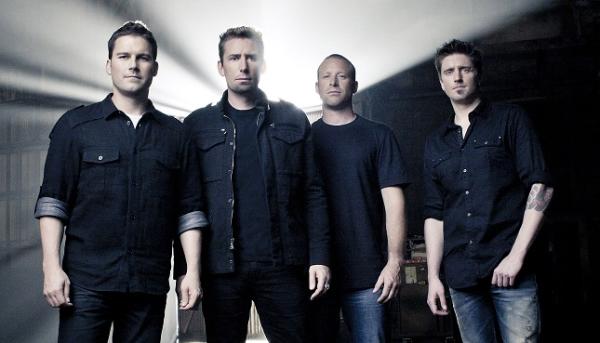 Social media is all about breaking down the barriers between music fans and the artists who make it – and Nickelback is about to make that easier for its fans. For the next several days fans can ask the band any question they want through Twitter and Facebook.

In an era where even veteran rock stars are struggling to sell CDs and concert tickets, Nickelback continues to rock and tour the old fashioned way. And fans eat it up. The multi-platinum rockers are on the road touring on their "Here and Now" album, with an international tour starting this week and lasting through at least the end of October.
MSN Music has teamed up with the band to get the fans' questions to them – so here's your chance. You can go to MSN's Music's Facebook page or MSN's Twitter account to post your question; we'll make sure all entries get to the band, and they'll choose which ones to answer. If you choose the Twitter route, be sure to use the hash tags #askNickelback or #MSNheartsNB.
Question submissions will be cut off on April 17, so get them in early and often.
Are you sure you want to delete this comment?
live local music on
Enter your ZIP code to see concerts happening in your area.
Data provided by Zvents
follow msn music