Neal Schon still wants to give you his guitar
After hurricane contest is extended two weeks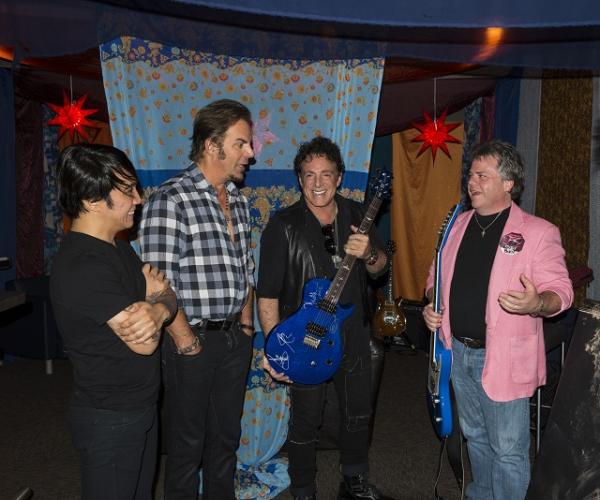 No two ways about it – it has been a hell of a week with the huge devastation and loss of life in the wake of Hurricane Sandy. Sometimes it makes all other matters seem trivial. There are some bright spots, including tonight's fundraising concert on TV starring
Bruce Springsteen, Bon Jovi
and a lot of other artists. Tune in and make a donation.
Today was the day we were originally set to announce the winner of the autographed guitar played by Neal Schon of Journey, but with all the chaos and heavy hearts it just doesn't seem to be an appropriate moment to celebrate – especially given that Journey's Brooklyn show was scuttled this week due to the hurricane. With Schon's consent, we're pushing the contest deadline back two weeks – so there's still time to email your entry to MSNPrize@hotmail.com​. With the new deadline of Nov. 16 hopefully it'll be a cheerier time for such a fun giveaway.

It's not the first time Schon has reacted to victims of natural disasters. When tornadoes hit David Peterson's home and guitar shop in Joplin, Missouri last year both were nearly completely destroyed. The one thing Peterson did eventually find in the wreckage was the signed Schon guitar he'd won at an earlier Journey concert. You can see Peterson's story below. The happy ending – when Schon found out about what happened, he gave Peterson another guitar at a Journey meet-and-greet; that's Peterson on the right. So as tough as it is on the East Coast right now, it's going to get better. Don't stop believin'.
live local music on
Enter your ZIP code to see concerts happening in your area.
Data provided by Zvents
follow msn music