Daft Punked
Is the band screwing with us? Why, yes, it is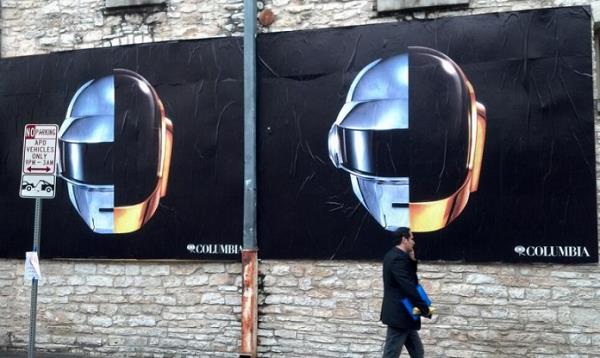 SXSW went into a Twitter and Instragram frenzy earlier this week when French EDM pioneers
Daft Punk
drove all its fans crazy -- by doing next to nothing.
After a long hiatus and an eagerly awaited new album the band and its record company had to do only two things to get the whole world talking about them.
First, they released a 15-second song snippet during a commercial on "Saturday Night Live." Fans immediately took that clip and started making all kinds of variations on it. You can hear it on an infinite loop by
clicking here
. If that's too much, watch the video below -- it recycles the beat for merely 10 hours.
Plenty of actual mashup were made as well, including a digital collaboration between Daft Punk and
Justin Timberlake
.
The second thing they did? At the SXSW conference earlier this week a few posters like the one above appeared in various locations. That set off a flurry of #daftpunk Tweets, with shows being "confirmed" at the Frank Irwin Center and in front of the state capital building in Austin. That must have delighted Daft Punk; all of these frantic posts appeared on their own Twitter feed -- which has had only one actual post from the band in nearly 2 1/2 years.
It's a crap-shoot these days as to what's going to get you noticed, be it Timberlake being ubiquitous on TV of late or
David Bowie
dropping an album out of the clear blue sky. Or, as Daft Punk just proved, dropping hints that ultimately add up to nothing until the band decides it's good and ready to deliver the goods.
And days after the "secret show" failed to materialize,
fans were still Tweeting
, wondering when it was going to happen.
live local music on
Enter your ZIP code to see concerts happening in your area.
Data provided by Zvents
follow msn music