Jimi Hendrix & the Monkees, Roger Waters and more
Plenty happening during the July 4 lull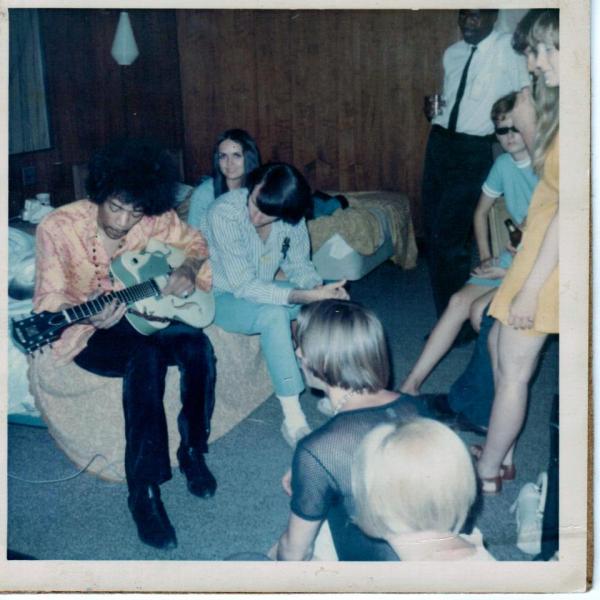 We hope you had a great holiday week and got away from the computer for a bit. But if you did, here's what you missed.
Let's start with the above photo. That's Jimi Hendrix, showing some licks to the members of the Monkees during their infamous 1967 tour where Hendrix opened. The notion seemed so absurd that many fans years ago initially dismissed it as an urban myth, but yes, it really happened. You're only seeing the above picture because Monkee Mickey Dolenz posted it on his Facebook page this weekend in honor of the 45th anniversary of that legendary tour. That's Mike Nesmith sitting at Hendrix's left and Peter Tork in front of Hendrix (Dolenz is obviously snapping the shot and the late Davy Jones isn't visible).

Roger Waters has hinted at it in the past but finally admitted in the New York Times that David Gilmour "was right" to go ahead and tour under the Pink Floyd name.
And Bruce Springsteen broke out "Independence Day" in Paris on July 4, performing it by himself on piano and, thankfully, posting it on his official website for us all to see and hear. Enjoy.
live local music on
Enter your ZIP code to see concerts happening in your area.
Data provided by Zvents
follow msn music