Sara Bareilles leaps outside the comfort zone
With producer Ben Folds, Sara goes rogue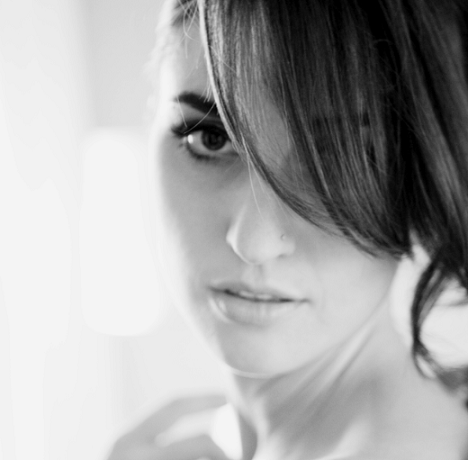 First, let's start with the good stuff. You wanna hear Sara Bareilles' song "Bright Lights and Cityscapes?" There's only one place to here it, here on MSN Music, by clicking right here. 

Wanna hear more? The EP comes out on Tuesday, but the song "Lie to Me" is here, and Perez Hilton has the mildly obscene song "Sweet As Whole" for listening (don't believe it's mildly obscene? Either listen to the download or just say the song title really fast).
But Bareilles and her team have always been new-music savvy. "Love Song" was a free download from iTunes, and its official music video has more than 40 million views. With the recent cancellation of her show "The Sing Off" with co-judge Ben Folds, Bareilles is free to do whatever she wants. Her new EP, "Once Upon Another Time," produced by Folds, is officially available on Tuesday. You can hear the title track here.

Sara talked with MSN for a few minutes during a much-needed break at her home in Los Angeles.
MSN: I'm so sorry to see "The Sing Off got canceled this week.
Bareilles: "I know! I'm sad too. It's bittersweet. I'm really grateful to be part of the show, but it feels like its ending before it's time. Hopefully there will be a place for it somewhere; the producers are trying to find a home for it. We're keeping our fingers crossed that it'll reincarnate in some way.
Did you know Ben Folds before you were on the show together?

"We actually had met. We did a couple of show together on tour, a handful of shows. It was when he was doing the a capella tour of his own music. We found that we were a cappela kindred spirits. I talked to him about doing this EP, and then I was part of the show. It would seem that it would happen the other way around, but I met him before I was part of the show."
What did Ben bring to the project
I knew I wanted this EP to be a step in a different direction and approach it from a new angle. We were both in Nashville. … his studio is juts amazing, a really special quality to it. I knew I wanted to record there… it dawned on me, I was gonna be in his studio, did he even wanna do the production? …he took the bait so it worked out."
You seem to pick up opportunities to market yourself that don't seem cheesy yet get your music out there.
"I feel lucky I have a great team. I very much believe in the value of collaboration…. Sometimes I come up with an idea, lots of time there's an opportunity through management…I'm really someone who has learned to be open-minded about things. I used to be more closed off about collaboration or a TV show. I can totally imagine myself in the beginning of my career saying 'Absolutely not. No way will I be on a TV show.' But never say never…if I don't like it, I never have to do it again.' I don't wanna do a bunch of cheesy (crap)."
How were the sessions for this EP? They sound raw, quick, and pull no punches.

"These sessions were fairly quick. We were in and out of studio in less than two weeks… a lot of stuff I did at home…and we sweetened up the quality. … the title track 'Once Upon Another Time' was solely recorded and programmed here at my house. … one of the things I appreciated most about working with Ben is he was really validating of my ideas, stepping out a bit on my own a bit and standing on my own two feet. He really helped shape it and make it feel the way it feels… I liked letting it go a little bit."
You've also done the documentary "A Trace of the Sun" about the tsunami in Japan. It seems like we get concerned about disasters then forget about them.
"It's nice to highlight some of the programs and institutions out there that aren't moving on. The organization I worked with "All Hands Volunteers." they still have a program based out of Japan…it's nice to be educated on some of that stuff. My take-away was to get people to volunteer in whatever makes sense in their lives. You don't have to jump on a plane to Japan to volunteer. … I consider myself a nice person, a generous person, but it's a whole different level of awareness to serve in that way. It's so valuable and so beautiful to be a giver …it's nice to remember you're not the center of the universe."
live local music on
Enter your ZIP code to see concerts happening in your area.
Data provided by Zvents
follow msn music