Getting down with Boyz II Men
Just not in the way you'd think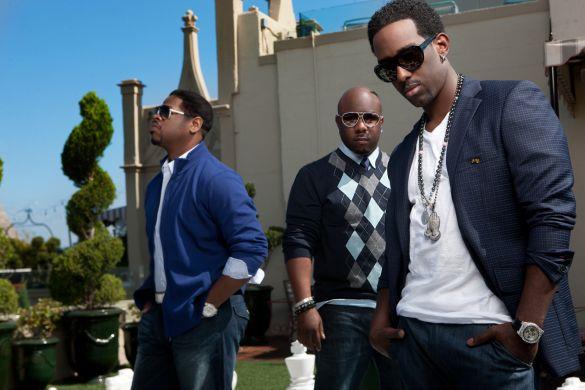 Ah, those wacky Russian politicians. If they're not rigging elections or poisoning political enemies they're busy trying to make more babies. And Vladimir Putin has come up with the perfect solution: Boyz II Men.
According to the Moscow Times, a concert by the long-past-their-prim​e '90s group will kick off a frenzy of reproduction, which in turn will swell Russia's population, which will make the country literally a bigger player on the world scene. The 90-minute concert on Feb. 6 is all part of the plan, with the goal of "giving Russian men some inspiration ahead of St. Valentine's Day," according to the article. That's a mighty tall bill for the singers to attempt.
There might be a few flaws in the plan. First off the Times describe Boyz II Men as "the most successful R&B group of all time." The source? Boyz II Men's own homepage. I'm guessing a number of artists might take issue with that. Secondly, the Boyz have played Russia in the past and no sexual revolution took place.
So Putin's plan for each family to have at least three children might not get the jump-start he's looking for. But you've got to give him points for creativity. With the late Barry White no longer around to rev the romantic motors, Putin improvised and did what he could to rectify a hard, er, difficult situation.

live local music on
Enter your ZIP code to see concerts happening in your area.
Data provided by Zvents
follow msn music