Rockers pile on to the presidential campaign
Devo, Silversun Pickups and more take some shots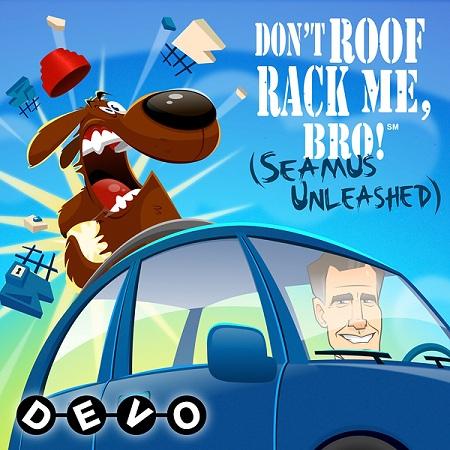 It turns out
Bruce Springsteen's
"Wrecking Ball," with its heavily political songs about the economy, workers and wealth, was just the warning shot. As the lead-up to the November election interminably drags on, others are now jumping in.
Today
Devo
released its new song, "
Don't Roof Rack Me, Bro
," a commentary on
Mitt Romney's
dog which was strapped to the roof of the car for a family vacation long ago. That's not the only musical tribute the dog is going to get.
Ry Cooder's
new album, "Election Special," is
another album full of political songs
, along with the lead-off track, "Mutt Romney Blues."
Aimee Mann's
new album, "Charmers," isn't necessarily political but it
is
about the type of narcissistic personality it takes to do things like, um, run for president.
The oddest shot, however, comes from
Silversun Pickups
, who sent the Romney campaign a cease-and-desist order for allegedly playing its song "Panic Switch" at some official events. Given that it's a completely apolitical song, it doesn't seem to make any sense, and the band's publicist was unable to provide any further details. Silversuns'
Brian Aubert
did release a statement, however, saying the campaign had no regard for intellectual property and it was a stupid song choice at that:
"We don't like people going behind our backs, using our music without asking, and we don't like the Romney campaign. We're nice, approachable people. We won't bite. Unless you're Mitt Romney! We were very close to just letting this go because the irony was too good. While he is inadvertently playing a song that describes his whole campaign, we doubt that 'Panic Switch' really sends the message he intends."
With
Jackson Browne
successfully suing the
John McCain
campaign for using "Running On Empty," you'd think people would be more careful these days. We'll see how it plays out. Enjoy the songs. It's a long, long time till November.
live local music on
Enter your ZIP code to see concerts happening in your area.
Data provided by Zvents
follow msn music