Watch Neal Schon autograph YOUR guitar
Enter for a chance to win it by Nov. 16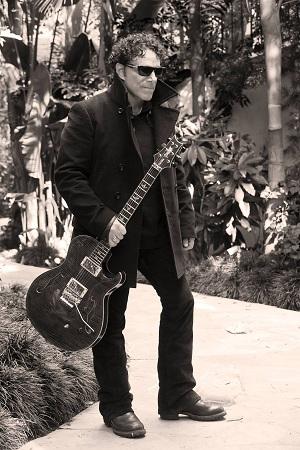 To celebrate the recent release of Journey guitarist
Neal Schon's
critically acclaimed new album "The Calling," Schon has partnered up with MSN Entertainment to give away one of his guitars. He agreed to the giveaway in
a wide-ranging interview conducted last month
.
He'd originally planned to give away the guitar last week,
but the devastation of Hurricane Sandy made the timing just feel wrong
. So fans have till Nov. 16, 2012 to enter. All you have to do is send your contact info to
MSNprize@hotmail.com​.
Put "Neal Schon Guitar Giveaway" in the subject line. And do it sooner rather than later -- we've already had a record number of entries for the ax, and there's only one to give away.
Wanna see it? Schon customized the guitar a couple of days ago. Watch the video to see what might be in your hands in the next couple of weeks.
live local music on
Enter your ZIP code to see concerts happening in your area.
Data provided by Zvents
follow msn music