What's in a name? How about $500 million
Chubby Checker sues HP for stupid stunt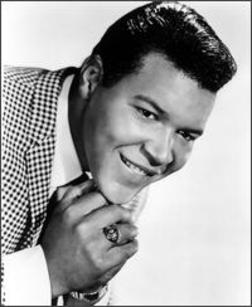 As Spinal Tap once noted it's a thin line between clever and stupid. And it looks like Hewlett-Packard found that line – and ran right past it.
For starters – really? There's really a need out there for an app that measures the size of a man's, um, package? While it's a great topic for jokes and myth, anyone who feels the need to download such an app would be a field day for Sigmund Freud.
While it might have meant it all in good fun – you enter a man's shoe size and it gives you more info than you need to know – it's the naming that pushed it over the edge. They called the app "Chubby Checker," a moniker that any creative 7th-grader with any basic musical knowledge would find hilarious.
Unfortunately, HP (which hosted the app) and the now-defunct company that created the app forgot that the real Chubby Checker is alive and well and trademarked his name long ago. Even though the app was pulled from the market by HP last September, HP just got hit with a half-billion dollar lawsuit for defaming the singer's name.
Guys? Next time get the proper clearances, or go with someone unlikely to sue or who might laugh it off. Call it the "Jack Johnson" and get him to endorse it. That's a win/win.

live local music on
Enter your ZIP code to see concerts happening in your area.
Data provided by Zvents
follow msn music