Elvis is everywhere
A nice set of cover versions for the King's 78th birthday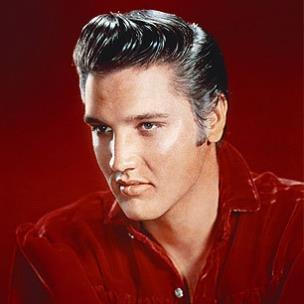 The King
would have been 78 today, and if you think his shadow doesn't still loom large you're only fooling yourself. Rather than rehash his life, let's hear some of the better interpretations of his signature songs.
Bruce Springsteen's
take on "Viva Las Vegas" rips with power.
He also does a nice interpretation of "Follow That Dream."
Led Zeppelin
did a nice take on "Let's Have a Party."
As did
Paul McCartney
on "It's Now or Never."
Chris Isaak
gets plenty of vocal comparisons to Elvis, and does a nice job with "I Can't Help Falling in Love."
Melissa Etheridge, "Burning Love."
Dwight Yoakam, "Mystery Train."
Tony Bennett, "Love Me Tender."
Michael Hutchence, "Baby Let's Play House."
The Cramps
, "Jailhouse Rock"
 Bono's "Love Me Tender."
And we'll let Mojo Nixon have the last word by reminding us of the obvious - "Elvis is Everywhere."
live local music on
Enter your ZIP code to see concerts happening in your area.
Data provided by Zvents
follow msn music