You wanna see Coldplay? You have to act fast
We've got two Seattle tickets with your name on them - maybe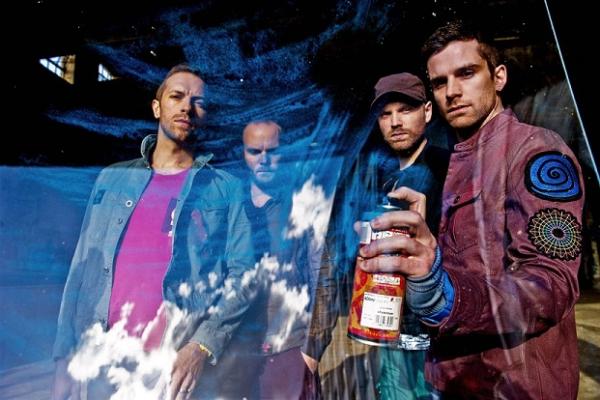 Coldplay
kicked off its North American "Mylo Xyloto" tour in just the past few days to big arenas and ecstatic crowds. You can check out the photos, the set lists and the fans' reactions on
Coldplay's official live website here
. Or hey,
just watch the opening night video
.
Chris Martin
and his pals are
traveling all around the world through September
, but you can be one of the first to catch this tour.
MSN Music has a pair of tickets to
Wednesday night's show in Seattle
at the Key Arena. Are we going to make you line up? Are we going to make you do stupid tricks? Are we going to make you prove you're the world's biggest Coldplay fan? Are we going to make you grovel?
Nope. All we're going to do is let you enter and take your chances. Send an email to: 
That's it. You're entered. You could share this page to all your friends and beg them to also enter on your behalf, but that would be so wrong (yet a great way to increase your chances of winning that would be virtually undetectable by us). The show's in Seattle, but I suppose you could enter from anywhere -- but you're on your own for transportation and everything else.

As we said, the concert is Wednesday, April 25. We'll stop taking submissions at precisely noon Pacific Daylight Time (do the math) on Tuesday, April 24. And someone is going to find themselves at a great show. It couldn't be easier.
live local music on
Enter your ZIP code to see concerts happening in your area.
Data provided by Zvents
follow msn music