Willie Nelson wants to be cremated -- sorta
New song "Roll Me Up" released in honor of 4/20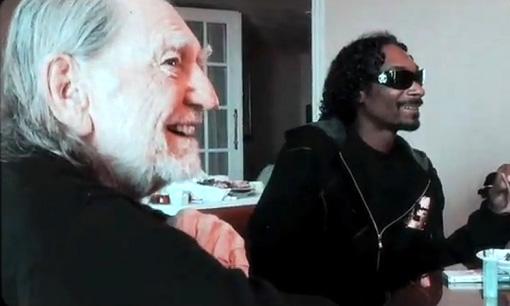 Let's not beat around the bush -- everyone knows it's April 20, and everyone knows what happens on this day. Around the nation people are lighting up in public while police stand around helplessly, despite attempts at cracking down on the marijuana protests this year.
So
Willie Nelson
rounded up a few friends to add a little, uh, fuel to the fire. "Roll Me Up and Smoke Me When I Die" is available for a listen by
clicking here
. Willie,
Snoop Dogg, Jamey Johnson
and
Kris Kristofferson
hilariously sing the praises of the herb, with the chorus repeating the title over and over. Given Willie's track record, it makes perfect sense.
The song will be formally released on his new album, "Heroes," due out May 15. Technical note: If you can't get the song to play in your browser, try using Internet Explorer, where it plays flawlessly. It's too good to miss.
Meanwhile, the song has been in Willie's set for a while -- here's a live version sans the guest stars.
live local music on
Enter your ZIP code to see concerts happening in your area.
Data provided by Zvents
follow msn music