Neil Diamond steps up for shooting victims
Donates all merchandise money to relief funds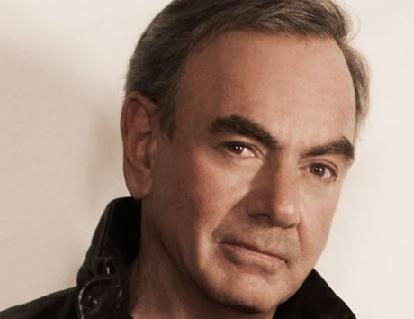 Besides being one of the greatest songwriters of the rock era,
Neil Diamond
is a stand-up guy. He treats his fans to long, hit-filled shows and truly enjoys being there. He's a fun and feisty interview, can poke fun at himself and generally is just a good guy.
"Good" just switched to "awesome." He played near Denver on Thursday night, days after the horrific movie theater shootings. And via Twitter,
he let fans coming to his sold-out show know that every penny they spent on merchandise at the concert would go straight to the victims of the shooting
. That's 100% of the
gross
sales -- not "a portion of the proceeds" or the net profit after his costs. If you bought a $30 t-shirt, that $30 went straight to the victims. Diamond ate the cost of the merchandise itself, the cost of paying his merchandise sellers, etc. And with the show sold out, it wasn't just a publicity stunt to drum up last-minute ticket sales. It was just a damn good thing to do.
Diamond has long loved the state and for years had a ranch near Aspen (and may still, as far as I know). Perhaps in the big picture it's a small act of kindness, but acts of kindness are pretty much needed these days.

Niel Diamond was my sister's favorite performer.  I remember as a teenager in the 70's when I was much more in to Journey and REO Speedwagon being compelled to listen to his music by my older sister...then falling in love with his music and playing it at full volume in my car cassette player.  My sister died in 1980 but every time I hear his name I remember how crazy she was about him.  Obviously she had good taste.  I love hearing about people who will make a move like this with no reward for himself.  His show was already sold out so no one can say he did it for publicity.  He did it because he wanted to help these people.

For some reason I really wanted to post a comment after reading this. I have LOVED Neil Diamond my entire life, for so many different reasons. I just recently saw him when he played in Atlanta and everything this article states about him is so true. But...........how often do you find this kind of generosity. It is pure and good and I love that I admire him even more than I did before!
Are you sure you want to delete this comment?
live local music on
Enter your ZIP code to see concerts happening in your area.
Data provided by Zvents
follow msn music