YouTube: The keeper of lost music
Songs that collectors once hunted down are just a click away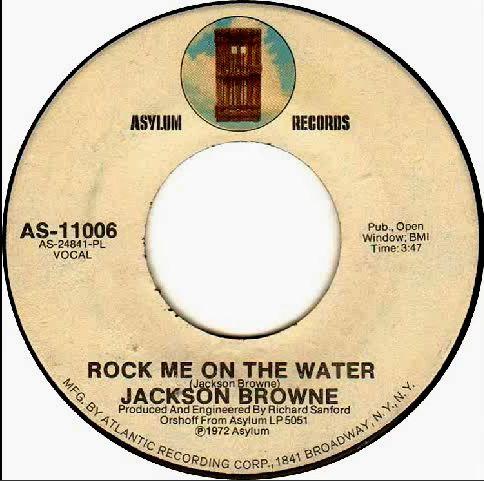 YouTube has apparently given up trying to enforce copyrights.
You can watch The Beatles "Help" movie in full
. You can listen to
Pink Floyd's
"Dark Side of the Moon" album
in its entirety
.
But besides pirating those artists' work, YouTube has also become a depository for music you can't buy even if you wanted to (unless you dig through old used vinyl). Take, for instance,
Jackson Browne's
single version of "Rock Me on the Water." It has a lot more guitar than the familiar piano version.
The Eagles
put a song, "Get You in the Mood," on the b-side of the "Take It Easy single but it has never been on CD (though Amazon and iTunes now have it available for download). But still, it's free on YouTube.
Wait, there's more!
Here's the James Taylor rarity, "I Can Dream of You," the b-side of "Shower the People."

U2's "Mercy" was cut from "How to Dismantle an Atomic Bomb," but it's up there.

Paul Westerberg covered "I Think I Love You" from the ill-fated "49:00" release, but had to withdraw it for copyright reasons. No problem on YouTube.

Westerberg also has a couple of impossible-to-find CD single tracks that are up there.
Neil Young's
live rockin' version of "Last Trip to Tulsa" was a b-side only release from the ill-fated "Time Fades Away" album.
Speaking of the Beatles, the U.S. 45 of "I Am the Walrus" has extra beats at 1:32 just before the "yellow matter custard" line.
John Hiatt released "I'll Never Get Over You" on "The Tiki Bar is Open," but he'd previously released a longer, completely alternate as a bonus track on an Australian best-of CD.
Then there's the Counting Crows cover of "Four White Stallions." It has been a bonus track overseas a number of times.
The 
Barenaked Ladies
' "Yellow Tape" – a long-gone five-song demo tape they shopped around before their first album -- is online.
So is
Bob Dylan's
rare "George Jackson," in both the acoustic and "big band" versions.
This was a real Dylan holy grail for a number of years - a live version of "Just Like Tom Thumb's Blues" from the 1966 tour. It was only on the b-side of "I Want You."

So fans who once spent months or years searching for pristine copies of these rarities don't have to go to swap meets or even eBay anymore. YouTube users have done the work for you.