Stephen Stills carries on
New box set tries to encompass a career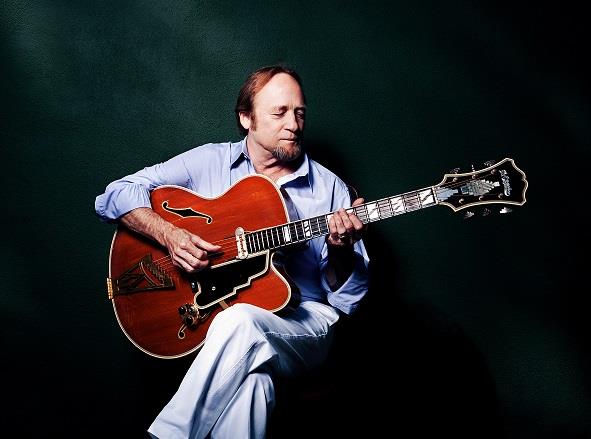 Who knew Stephen Stills' archives were so deep? When he, Graham Nash and Joel Bernstein started poking around they found amazing unheard stuff.

Of course, Stills had done this before. The wonderful "Just Roll Tape" is a set of demos from just one day in 1968 that pretty much blueprinted Stills' upcoming career and those of his CSN compatriots. More CSN demos followed, then Manassas outtakes. The gems left on the cutting room floor were stellar.


Now this: "Carry On," a four-CD box set that unleashes even more demos but put them in the context of the music Stills did release. It's a staggering career arc, starting with a 1962 demo, continuing with an unreleased, controversial song with pal Jimi Hendrix, alternate mixes from back in the day (including the title cut) and another Holy Grail for fans – "Black Coral" from the Stills/Young Band album with Nash's and David Crosby's backing vocals still intact from what was to be a mid-'70s CSNY album that ended in acrimony.
Want a taste? Here's that alternate title cut, with a different mix by Nash from 1969. Click here.
It's not all looking back – Stills has completed a new blues album with Kenny Wayne Shepherd due out in August. And he keeps up with modern music. "I like everybody. I like Adele. If I was young I would be one of Taylor Swift's conquests because I would stalk her," he said with a laugh.
Stills is in a chipper mood – he's calling late because his addiction to soccer from his days England kept him glued to a Manchester United special live feed from Britain till the very end. "I lived in England long enough to catch the fever very badly," he said sheepishly. In a wide-ranging interview he talked about his music and his colleagues. Read on for more.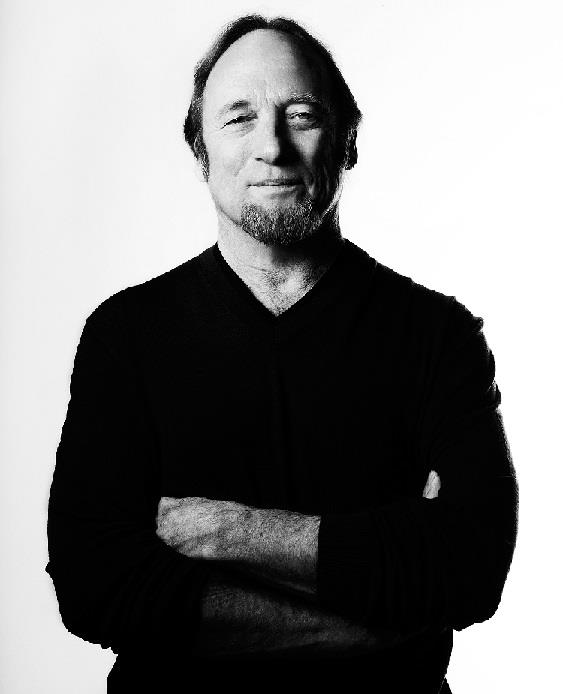 There's a staggering amount of music on this box.
"I became overwhelmed more than a year ago. Graham Nash and Joel Bernstein did the heavy lifting here. … Joel was the cave-digger. He'd go in and find these old obscure things, and somebody had to listen to all of the 13 boxes of me and Jimi Hendrix, things like that. Unfortunately, we discovered there was a lot of loitering. I said 'Push record, record everything we do' because it was Jimi Hendrix. (Laughs) There's a party, then there's Buddy Miles talking loudly, then there's silence, then there's tuning, then half a verse…it's just loitering, I swear to God. There's one nice piece of his that I gave to the estate. And then there's the one that used to be called 'White…' and I don't even say that word anymore."
Originally called "White N*****"  that song has leaked in the past; here you wiped off the vocals, left on your and Jimi's guitars and called it "No Name Jam." The song was originally a cry against racism.
"We never came up with what we wanted to say. I never came up with quite the right set of lyrics. So I just played guitar along with it…. Having long hair in America at that time was a little bitty taste of what it was like to be black in America. And that's what we were trying to get out in that song."
I found it interesting that you always challenged yourself by working with great guitarists like Mike Bloomfield, Neil Young, Hendrix, Eric Clapton right from the get-go rather than be the biggest gun on the stage.
"And currently I'm working with Kenny Wayne Shepherd who's a good gunslinger and annoyingly young. He's 35! You can be narcissistic but to me (collaboration) is the essence of music. … I did rather well with bandmasters and music teachers when I was young. That was a big deal – you wanted to be next to the first chair. To me that's sort of the obvious. The record we listened to around my house according to my sister's memory and mine was …  Miles Davis and John Coltrane together. That's what we did our homework to, jazz. My dad was a jazz freak. To me (collaboration) is a natural form of the beast."
Plus your moving around as a military family exposed you to lots of different music.
"Point taken…but it's also that I was so dreadfully sick of moving house. That's why my first song is called 'Traveling.' But my father did me a great favor. As a senior in high school I was ripped out of my rock 'n' roll band …and taken to Costa Rica where there was absolutely nothing to do at night. Nothing! I'd go in the bathroom, really nice tile, great echo, and I'd play for hours. I'd realized a drum kit was a pain in the neck and a guitar was easier and you got to stand in front where all the girls could see you and remember you when you hit on them. In very short order somebody down the street had a ukulele. I managed to finagle a guitar. … I did that sort of Chet Atkins finger-picking. I saw him in Florida just before I left, he did a demonstration at a music store. That just sat with me the whole time in Costa Rica. I did nothing but play guitar. One day a fella said you must let me record you…. I walk in and the place wall-to-wall stuff, much more than you need for a radio station. It was a reel-to-reel tape record and it's very clear because (his first song 'Travelin'') lasted all these years.  When I first heard it after not having heard it for 40 years the finger-picking emerged."
How did that tape even survive to get on this box set?
"Through the grace of God and my mother and my sisters being packrats…my mother had it ferreted away, then my younger sister got it and suddenly it reappeared."
Your archives are hugely deep, plus you recorded a lot of live shows back in the day when that was very, very expensive.
"We were waiting for Pro Tools to be invented because a lot of it needed to be massaged. … a lot of it is just dreadful. We were excited, it was loud, there were girls!"
I like "Black Coral" with David and Graham's vocals on it. Is that how the "Long May You Run" album would have sounded had it stayed a CSNY album?
"Damned if I know! It sounded like it did because Neil and I were free to be what we were in the first place, which is just us. No other comments, you know? It turned out altogether different because Graham and David were compelled to have commentary on the cuts. It makes the process longer….there's this San Francisco communist thing that sometimes is just counterproductive in the recording studio. We finally got around to the guy who writes the song picks. I had a pretty clear picture of what we were gonna do on the first (CSN) album and they let me be… they let me virtually do everything on that first album."
What do you take away when you look at this giant body of work just on these four discs?
"It does define the arc of my career and I cannot take any credit for that. Graham was the visionary. They sent me things – 'We've got 50 songs for you to choose from and three takes of each one. And please choose one that is (unreleased) if you can.' This was last year when we were on the road… first we were going to do three discs and I just said 'I can't fit it all into three discs. It's gonna be four. Let the managers go manage.' … So there's four discs. There is more. There's probably another two discs to be had. But I don't want to do this again (laughs)."
How did Kenny Wayne Shepherd happen?
"It's devastatingly annoying because he's so frickin' good. He's also one of the most patient, gracious, elegantly well-mannered people I've ever met. He's very considerate. The result is we do take turns and we evolve songs together so quick. He does the same thing I've done with others, which is 'What was that thing you just played? No, the one before that. Now play that every bar.' … We challenged ourselves to do a blues album in a week. After the first day we threw the label out, financed it ourselves and did it in a week. Besides being gracious he's so facile of a guitar player. … we've done the damnedest record you've ever heard. We did an Elmore James thing, and we do a Muddy Water things and we wrote three songs real quick, five songs. We do a redo blues-band version of 'Word Game' which is just killer and we did Neil Young's 'Rocking in the Free World' and I sing the living (expletive) out of it if I do say so myself. It just cooks like a bear. I've always wanted to do that because the words are so cool… it gets very muscular, let's put it that way."
People don't realize how deep your relationship with Hendrix was.
"He was just alone in England. … I got to follow my influences around. Jimmy Page and Clapton and Jimi was around… it was those damn Stones you had to be careful of… Jimi and I were pretty close. … He was trying to show me how to play (like him) and his hands were the size of Julius Irving's. We'd be stuck in a hotel room when I'd visit him on the road on that Monkees tour. I said 'Jimi, put your hand up. Your index finger is fully an inch longer than mine and your thumb is longer than that.'"
Is the story true that Jimi tried to recruit you to join his band?
"The Hendrix people called David Geffen and said 'Jimi's looking for Stephen.' They put him off for the longest time. I'd flown from London to Los Angeles … something about sleeping the whole way and getting into my car was baffling to me. I crashed into a car and hurt my hand…. He finally got me on the phone and I'd broken my hand. I said I'd be available in a little bit. I never heard back from him again. But I didn't find out until Mitch Mitchell's book that they had a row that went on for months between Noel Redding and Jimi and he really did want me to come play bass, at least for one tour."
And he didn't live long enough for that to happen.
"When you're young you're impervious to everything. You can't be hurt unless you drive into a lorry at 100 m.p.h. or stupidly mix the wrong chemicals. Unfortunately that's what happened to him. I was back in California waiting to find out… and saw it on the telly. Devastating. I was so mad. Everyone used to shove everything at him at the clubs and there are some things that just don't go together. I learned that early on in Greenwich Village."

Are you sure you want to delete this comment?
live local music on
Enter your ZIP code to see concerts happening in your area.
Data provided by Zvents
follow msn music