New Bob Dylan song streaming online
More anticipation as "Tempest" date grows closer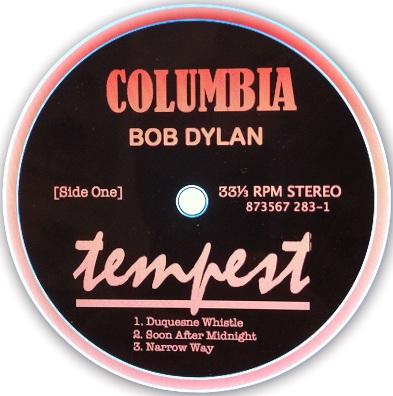 Bob Dylan's
"Tempest" comes out on Sept. 11, and fans are still scouring the Internet for clues as to how it's going to sound. Here's a big hint -- the lead-off track has been released.
NPR writer
Ann Powers
refers to "Duquesne Whistle" as a "saloon song" and it's easy to hear why; its instrumentation is very rooted in music of the past, as much of Dylan's latter-day work has been. But after an instrumental intro that sounds like it could have come off of a 1920s dance hall acetate, Dylan and band kick into a lively train song (again, a throwback to an era that's long gone -- but it's still fun).
Click here to listen
.
live local music on
Enter your ZIP code to see concerts happening in your area.
Data provided by Zvents
follow msn music