Hitchhiker's Guide to the Indie Rock Galaxy
Here We Go Magic Picks Up John Waters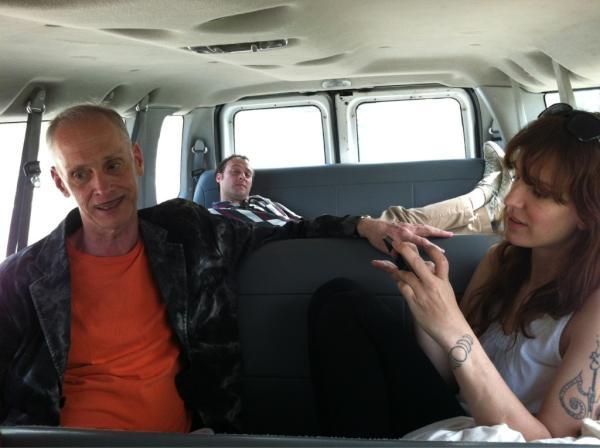 Given the relative obscurity of both parties in question, the odds of a beloved indie band running into one of the true godfathers of independent underground American cinema on a lonely stretch of Ohio highway in the middle of the afternoon were remote. But that's exactly what happened when Brooklyn-based electronic pop geniuses Here We Go Magic came upon none other than John Waters, his thumb extended, as they set out toward their next tour stop. Needless to say, they stopped (wouldn't you?) and the rest is internet meme history.
 2:45 p.m.: Band member Michael Bloch tells us, "There's a hydro-fracking boom in western Pennsylvania. You can't get a motel room. We had to drive til 4AM, and finally found a Days Inn in eastern Ohio. Getting back on the highway this morning, there was a man at the side of the on-ramp with a sign that read 'to the end of Rte 70.' Jen wanted to pick him up, but we drove past him. As we passed by, our sound guy said 'John Waters' Luke said, 'Yep, definitely John Waters.' We got off at the next exit and circled back. He was still there. We pulled up, opened the door and asked where he was coming from. 'Baltimore,' he said. And we said 'Get in, sir.' "
More on this confluence, including the band's tweets as it happened, below.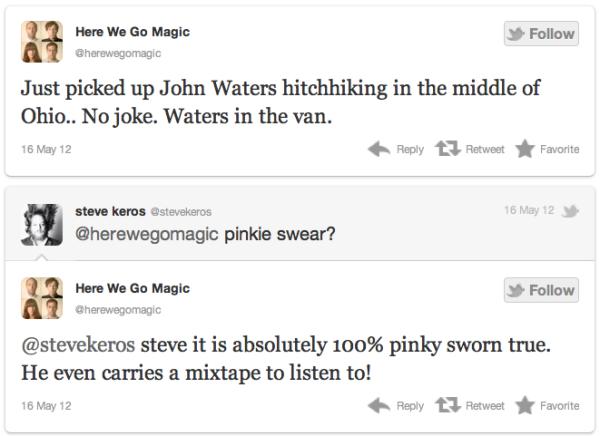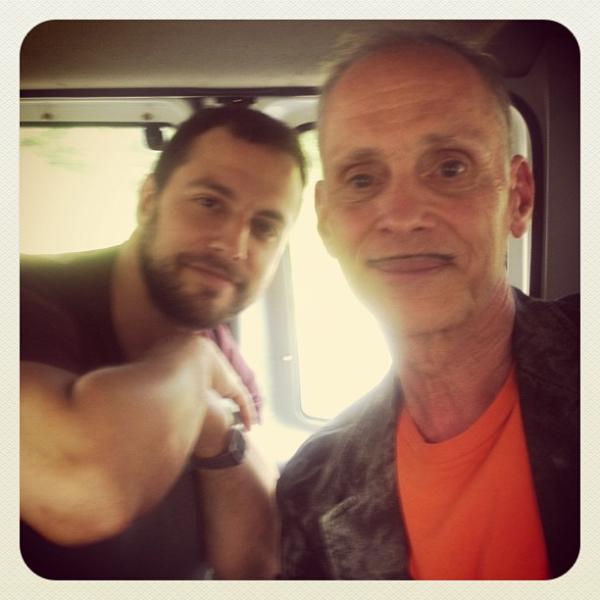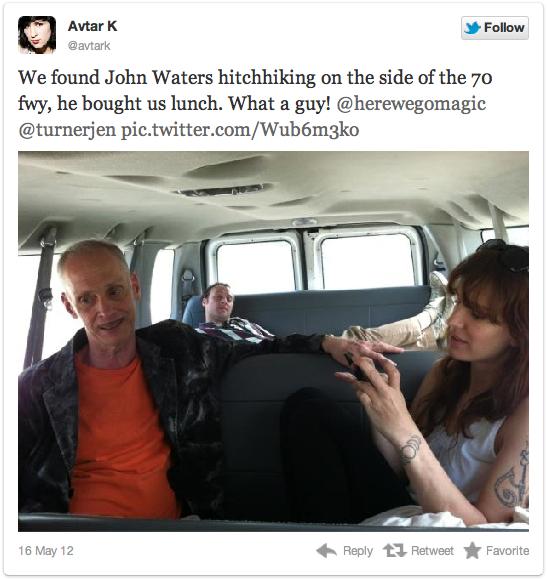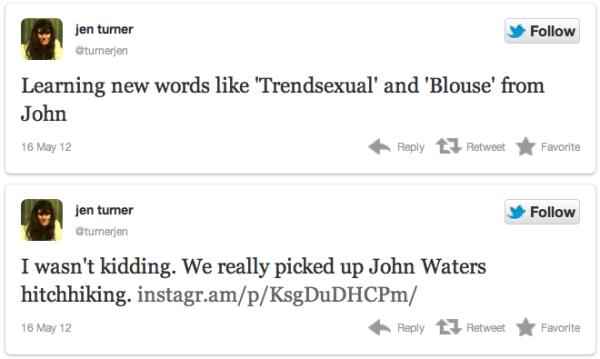 live local music on
Enter your ZIP code to see concerts happening in your area.
Data provided by Zvents
follow msn music