The gloves come off in teacher strike
Horrible accusations made by protestor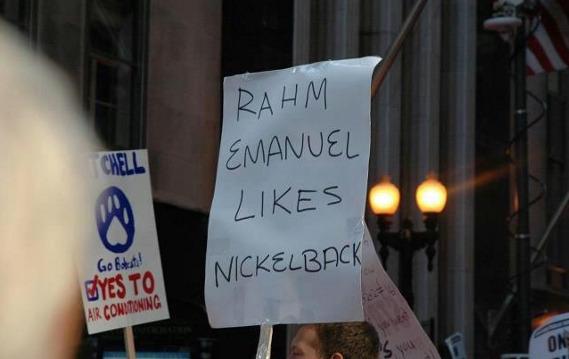 It's official: All civility is now gone from politics. Whatever your views are on the Chicago teachers' strike, no one should be subject to horrendous, false and libelous accusations as the one above,
first found by Gawker.com
.
Wait -- it gets worse. If there are any small children around you might want to take them out of the room before you scroll down to the next photo Gawker found. You've been warned.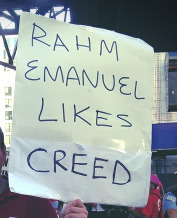 Democracy as we know it cannot withstand such a hateful barrage of attacks. There are some lines that should never be crossed. Now, unfortunately, we know exactly where they are.
live local music on
Enter your ZIP code to see concerts happening in your area.
Data provided by Zvents
follow msn music