Beware of the fake Arlo Guthrie
Impersonator working in the northwest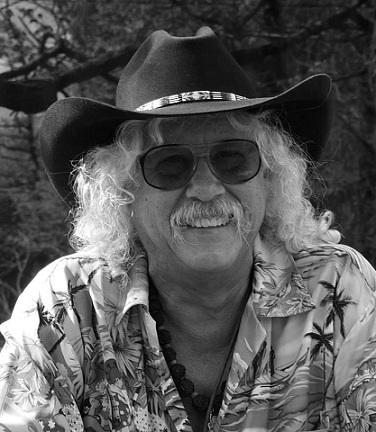 You'd think with the 100th anniversary of the birth of
Woody Guthrie
,
Woodyfest
and all the hoopla that has surrounded it this would be a great time to be his son
Arlo Guthrie
. And it is a great time - so great that someone else is trying to do it.
In a week that should have been nothing but a celebration of his father's work (and his own superb catalog), Arlo Guthrie was instead dealing with some guy in the Pacific Northwest pretending to be him. So
Arlo had to take to his Facebook page
to straighten things out.
"Folks take warning. There's a guy in the Northwest pretending to be me, Arlo Guthrie. Now I don't mind a little help once in a while, but there is only one official version of me I can deal with at any one time. So, beware! Do not be fooled. This is my official website and our company Rising Son Records is also really us. Check the schedule. If there's a guy offering to play a gig for you near Seattle, and our schedule shows us playing in Oklahoma the day before, the gig in Seattle is probably a hoax. Our dates are posted here on arlo.net and on http://www.risingson​records.com/. Our FaceBook page is http://www.facebook.​com/arloguthrie. Any other website or FaceBook page is a fraud. Please read this carefully. Note the punctuation. I am also http://www.facebook.​com/arlo.guthrie1. There's no other me, that is actually me."

Apparently some fans and promoters were taken in, so Guthrie implored people to doublecheck before booking "Arlo" or buying tickets to see him.
"If you have a doubt call our office (413-623-6112) or email 'info@risingsonrecor​ds.com"
live local music on
Enter your ZIP code to see concerts happening in your area.
Data provided by Zvents
follow msn music