Chicago keeps up with the times
Groundbreaking band has its best year in a long time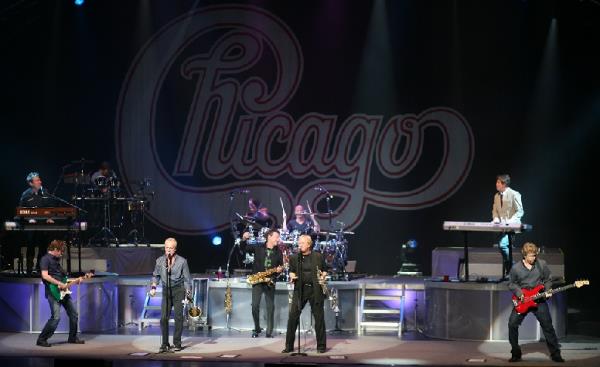 Adapt or die. That's pretty much the choice for veteran musicians these days, and some are doing it wonderfully. Bon Jovi announced a massive tour with innovative ticket pricing.
But the band Chicago has been around a lot longer than that, and adapting is the name of the game. They've had career ups-and-downs, they've lost key members, yet in 2012 they're having one of their best years in decades.

They have a new Christmas album in stores, "Ultimate Christmas Collection," with their own take on classics with help from Dolly Parton, BeBe Winans and the E Street Band's Roy Bittan. They just finished a spectacular tour with the Doobie Brothers, collaborating onstage during the encores (if you missed the tour, the DVD from a similar outing in 2011 is available). Through their website fans can join the club and get live downloads and new songs. The band does charity work where the highest bidder gets to sing a song onstage and the money goes to battle cancer.

And most of all, they're road warriors. They sold more tickets this year than in the past, they put together innovative collaborations onstage, and they just won't stop. After a brief hiatus, a new tour kicks off in Hawaii in January.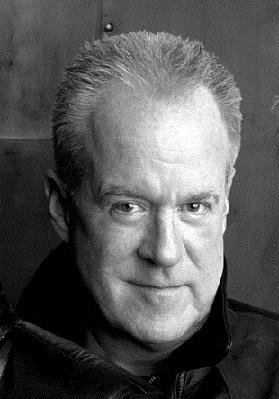 The genial, whip-smart Jimmy Pankow, part of Chicago's fabled three-piece horn section, sat down to discuss the recent tour with the Doobies and how they manage to maintain a career that's now in its fifth decade.
Chicago and the Doobie Brothers were both peaking on the charts at about the same time. Did you cross paths back in the day?
Pankow: "Way back in the day they were an opening act for us when we were hitting on all cylinders. We were doing stadiums in the '70s and they were with us. We were revisiting how much fun it was in the old days… people were allowed to do their thing on record. It wasn't so business-oriented. It was about the love of the music. Both of us came up in that wonderful period in the '70s, that exploratory period….their genre and our genre mix well."
You're actually collaborating with them onstage with six songs.
"That's been our approach for the past several years. We did it with Earth Wind and Fire. We've done it with Huey Lewis. We've done it with the Beach Boys. It really puts a buzz on the show. People don't expect it. Other tours don't do that. As long as we're all here at this dance let's have a real significant good time at the end of the show, combine forces and do the biggest hits. People really appreciate it. Not to mention all of us have a great time being together onstage… People paid their hard-earned money to see us. Let's give them a full tour. The audience just goes crazy with this."
Why didn't Chicago's horn section do more session work with other bands back in the day? You have such an identifiable sound.
 "We've done work with Elton John. We worked with the Bee Gees. I did some stuff with Toto. We did some Beach Boys. We did Three Dog Night stuff when we were just starting out. We were on 'Celebrate.' But over the years there were reasons that limited our ability to work on other people's projects."
Are you seeing a classic rock renaissance this year? Veteran musicians like Crosby, Stills and Nash are just killing it this year.
"We're doing incredible numbers compared to the past. Maybe it's not only the package that is working but even out on our own. People are doing better. The economy is slowly coming back. Maybe people are going 'How many more years are they going to do this?' Maybe mortality is becoming a reality. How many more years can we do it this well? Frank Sinatra worked into his 80s until he couldn't do it anymore. Same with Duke Ellington. This drug, the adrenaline when you walk on that stage, is something you hunger for. It's still like the first night… and some of this music has transcended commerciality and become the fabric of people's lives."
What caused that longevity?
"We were lucky to come into the picture in that era, at that time. … we were able to express ourselves with freedom. Radio stations played whole albums without commercial interruption. People were able to express their music unedited. Later the edit became the norm. They'd go in with a razor blade and create jingles for radio… everything because three- to four-minute bits. We used to do 10-minute songs. That's all gone."
Yet you're still here.
"This is the new world. The record business as we know it is gone. You've got to be savvy enough to develop a website and reach fans directly. The artist becomes the record company, the retailer, the one who manages the image. He manifests every aspect of his own career. We've had to do that very thing. We now have the capability of recording mobile. When we do have time we can run down to the bus and throw some tracks up. Send 'em to the lab, have them mastered, fans can hear them with premium access through the website."
Does that give you the control back?
"Of course it does. But at the same time reaching out to fans on the internet is still a new business. On one hand you have access to literally hundreds of millions of people globally. But how do they know how to find you? You have to become a marketer, an advertiser, find people who can spread the word. You can still make the music, you do have control, but how do you reach the audience. That's the issue. Even third-world countries are online. How do you reach out? That's the challenge."
Are you sure you want to delete this comment?
live local music on
Enter your ZIP code to see concerts happening in your area.
Data provided by Zvents
follow msn music