This is how you win $1 million on 'Wheel of Fortune'
Autumn Erhard becomes only the second million-dollar grand prize winner in show's history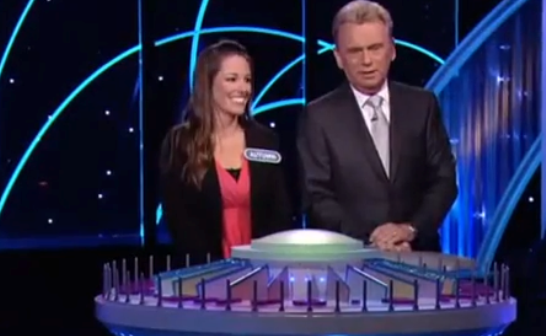 By Michelle Strub
MSN TV
With only four of the 12 letters flipped over in the bonus round puzzle, Autumn Erhard still solved it in two seconds flat -- winning her the $1 million grand prize. This is in addition to the $30-something thousand she had already picked up in the earlier rounds (including trips to Belize and Arizona).
A 30-year-old wins $30,000 on May 30 during the 30th anniversary week on "Wheel of Fortune" (and then goes on to win an additional $1 million)? Is luck even the right word for this?
Bing: 'Wheel of Fortune' | Autumn Erhard
Think about it this way: For a contestant to even have a chance at taking home the million dollar prize ...
The contestant must collect the million dollar wedge (from the 24 wedges on the wheel) during the regular rounds and be the one who solves the puzzle after picking it up
Make it to the bonus round without getting a bankrupt
The usual $100,000 cash prize wedge is then replaced by a $1 million wedge on the bonus round wheel and the contestant must then land on the million dollar wedge again (out of another 24 wedges)
Lastly, the contestant has to solve the bonus round puzzle in 10 seconds
Want more TV? Find MSN TV on Facebook and Twitter.
How in the world did Autumn solve the bonus puzzle? Your guess is as good as ours, given the circumstances. You can hear her mutter in shock right after her win, "It's because I work out."
Watch for yourself: 
"Wheel of Fortune" airs weeknights on ABC.