Alfre Woodard joins 'Copper'
Emmy-winning actress to play former slave in Season 2 of BBC America drama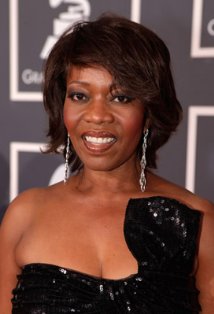 The cast of "Copper" just keeps getting better and better.
Venerable and Emmy-winning actress Alfre Woodard is the latest star to join the beloved drama's roster. The list of Season 2 newcomers also includes Donal Logue, Eamonn Walker and Lee Tergesen.
Bing: More on 'Copper' | Alfre Woodard | Donal Logue | Eamonn Walker | Lee Tergesen
Woodard, 60, will play a former slave named Hattie Lemaster, who moves to the Five Points in search of a new life. Shaken by the pace and culture, Hattie must make peace with her past in order to create a brighter future, the network announced Thursday.
Plus: TV shows that sound fake | TV intros
Set in New York in 1865, "Copper" revolves around Det. Kevin Corcoran (Tom Weston-Jones), a Civil War veteran and Irish American cop or "copper" who struggles to tame the wartime metropolis and its colorful inhabitants. "Copper" also stars Kyle Schmid, Anastasia Griffith, Ato Essandoh and Franka Potente.
"Copper" Season 2 debuts Sunday, June 23, at 10 p.m. ET/PT on BBC America.