'All My Children' and 'One Life to Live' update
Online soaps resolve union drama, cut the cursing, change release schedule, add to casts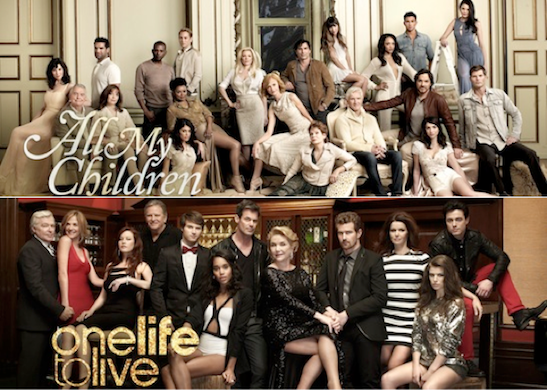 With a recent union dispute resolved, "All My Children" and "One Life to Live" are back on track, again. The soap opera reboots will continue releasing new episodes via Hulu and iTunes without interruption. TOLN (The OnLine Network) has also cleaned up the dialogue and launched a weekly chat for fans. Plus, MSN TV has the dish on Jason Derulo and three soap veterans coming to "All My Children" and "One Life to Live." UPDATED: Don't miss the new "All My Children" and "One Life to Live" episode release schedule below! 
Bing: More about "All My Children"  | "One Life to Live" 
The "All My Children" and "One Life to Live" reboots have managed to stay in the news, and not only for their successes on Hulu and iTunes. Since April, Prospect Park/TOLN has filed a $25 million lawsuit against ABC over the McBain, Todd and Starr drama and forced ABC to recast portrayers Michael Easton, Roger Howarth and Kristen Alderson as new characters; decided to drop each show to two episodes a week and then halted production and went on hiatus 11 days early due to a union tussle with I.A.T.S.E. (International Alliance of Theatrical and Stage Employees).
The latest, however, is good news: With the union dispute resolved June 20, the reboots are back in business. Production will resume Aug. 12, as planned, and there should be no interruption in the online release of either series.
In addition, TOLN has launched a live interactive audio broadcast, "TOLN SOAPS Live with Michael Fairman." The one-hour call-in chat show originates Thursdays at 10 p.m. ET/7 p.m. PT on BlogTalkRadio and offers fans an opportunity to talk to "One Life to Live" and "All My Children" stars and behind the scenes players. The weekly shows also highlights standout moments and performances from the previous week. The first podcast featured Prospect Park's CEO Jeff Kwatinetz and red carpet highlights from the 40th Annual Daytime Emmy Awards.

Plus: TV's hired help | Top 25 stars 25 and under | True-crime TV movies 
Too sexy for the 'net?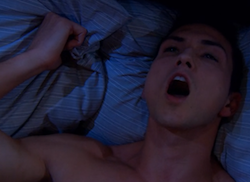 TOLN has also made a big decision about the soap operas' content. Swear words have been cut from "One Life to Live" and "All My Children," but what about the steamy sex scenes?
The freedom of the Internet allowed "All My Children" and "One Life to Live" to get much racier than they were on ABC, but the soaps have taken a step back. TOLN has eliminated all swear words from episodes released after June 19. ("One Life to Live" commemorated the free and fabulous first six weeks with a foul-mouthed reel.)
"The reason we had cursing is that it reflects language we use every day, but we listened to our fans," Jeff Kwatinetz explained on BlogTalkRadio. "We see what concerns the fans and want to make sure we're being attentive. Ultimately, while I personally would prefer we didn't do that, it seemed the best things for the fans was to eliminate the cursing. However, it's not going to affect either the edginess of the storylines or the shows…. I don't think there will be any difference, outside of a couple bleeps and differences of word choice."
His comments seem to indicate that the show will not tamp down the racy sex scenes. Just a week before the language shift was announced, "All My Children" steamed up the Internet and had fans buzzing. The controversial scene, which dropped June 12, saw Colby (Brooke Newton) perform oral sex on Pete (Rob Scott Wilson) as he gave her a lesson in computers. The action was so hot that YouTube removed all clips, but during the 40th Annual Daytime Emmys weekend, MSN TV heard that show was going to push the proverbial envelope even further in upcoming episodes. Stay tuned to see how that plays out.
Emmy contenders?
In other news, now that the 40th Annual Daytime Emmys has taken place, the National Academy of Television Arts and Sciences and the Academy of Television Arts & Sciences will have to determine where the reboots fit in for next year's awards show.
"It's going to be interesting," Vincent Irizarry (David, "All My Children") told MSN TV on the red carpet June 14. "I'm happy that we were invited to the party [this year], especially since a year ago, we weren't even a part of this. We were nominated for several things, but we knew the show was over and I think we'd already been told we weren't moving on to the online. Now, we're back! We're resurrected and we're doing great. The show's been No. 1 on Hulu and iTunes, and they are at least acknowledging that we're still here and a part of [the Daytime Emmys]. We'll see how it all works out."
Last year, the indie soap "The Bay" earned a nomination in the category Outstanding Special Class Short Format Daytime Program. With "One Life to Live" and "All My Children," the Emmys may just have to create a new category.
As "One Life to Live" and "All My Children" continue to lay new ground and produce content on par with TV programming, Kwatinetz is hoping fans will continue to roll with the productions' learning curve.
"We've had so many hurdles to get through," he admitted. "When road bumps come, a lot of people assume we're going to give up or not be able to continue. They should know that, come hell or high water, we're not going to give up. We're going to do everything we can to make these show [and] not only keep them on the air, but make them the best that they can be."
Casting notes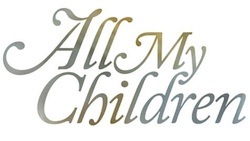 Jason Derulo is coming to "All My Children." The multi-platinum recording artist will perform his new single "The Other Side" during a gala hosted by Brooke (Julia Barr). Derulo's performance is set to debut on Wednesday, July 3.
"I was thrilled to stop by Pine Valley to perform my new single for 'All My Children,'" Derulo said. "It's such an iconic show and it's cool to be a part of its revival online. I have nothing but love and respect for the cast and series and had a blast on set."
In mid-August, CNN's Jake Tapper will also appear on "All My Children" as an investigative reporter named Spencer Phillips.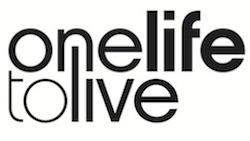 "One Life to Live," meanwhile, is bringing in three daytime veterans from cancelled network soaps. 
Paolo Seganti (ex-Damian, "As the World Turns") debuts June 27 as Arturo Bandini, a wealthy man whose family is very influential in the art world. Marnie Schulenburg (ex-Alison, "As the World Turns") arrives in Llanview July 23 as Jo Sullivan, David's reality show producer. Ron Raines (ex-Alan, "Guiding Light") will play Carl Peterson, Jeffrey's mysterious benefactor, starting Aug. 20. Before that, Alice Callahan ("Gossip Girl") will show up as Jack's summer school teacher on June 27.
UPDATE: New episode release schedule announced
Mondays are now soap days on TOLN: Beginning Monday, July 1, TOLN will release each weeks' "All My Children," "One Life To Live" and "MORE AMC/OLTL" episodes on Mondays via Hulu, Hulu Plus and iTunes. Now viewers will be able to watch one episode each day or start binge viewing on Mondays. 
Want more TV? Like us on Facebook and follow us on Twitter.

"All My Children" and "One Life to Live" can be streamed via Hulu, Hulu Plus and iTunes.