Cory Monteith to miss two episodes
'Glee' fans should prepare for an 'unthinkable event,' finals and Jessica Sanchez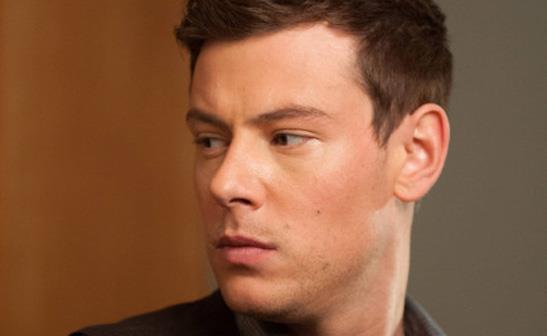 Some not so gleeful news for fans of FOX's long-running hit musical dramedy this morning. 
Star Cory Monteith, who plays former high school football star Finn Hudson, will miss the final two episodes of season four as he heads to rehab this week to battle substance abuse issues. 
Monteith announced this a.m. via his publicist to
People.com
 that he was heading into rehab to take care of some addiction issues that continue to plague the actor, who has been been pretty open about problems with drug and alcohol abuse in the past.
According to his rep, the actor "voluntarily admitted himself to a treatment facility for substance addiction. He graciously asks for your respect and privacy as he takes the necessary steps towards recovery."
The actor, now 30, spent a previous stint in rehab when he was 19. "I don't want kids to think it's okay to drop out of high school and get high, and they'll be famous actors too," he told
Parade magazine
in 2011. "But for those people who might give up: Get real about what you want and go after it."
For Monteith, that meant pursuing acting -- and a meaty role on "Glee" -- even though he was an acting newbie when the show debuted in 2009. According to reports, the actor will miss the final two episodes of the show's fourth season during his rehab stint. 
Monteith's on-screen love interest -- and real-life girlfriend -- Lea Michele applauds his decision to seek help. "I love and support Cory and will stand by him through this," she told 
People.com
. "I'm grateful and proud he made this decision." 
A Season 5 renewal is still pending for the FOX series, due to contract negotiations, but there's still plenty to look forward to in season four. Next up for the show is more romance between the two hot blondes, Sam and Brittany, and an "unthinkable event" that shatters the school and the New Directions. Then, of course, there's the glee club's trip to finals, and a sing-off with former "American Idol" star Jessica Sanchez, who joins the cast for two episodes as a major diva from a rival school.
"Glee" airs Thursdays at 9 p.m. ET/PT on FOX. 

While Jeff L makes some very true observations about the lack of care available for the hundreds of thousands of addicts, and alcoholics in our nation, I would point out that Corey does not have life by the balls.
Rather, his addiction(s) have him.   If he thought he was "in control" of the situation, he wouldn't be taking the steps he is taking.  I just hope for him that he has run out of "plans" to handle his addiction.
It is my experience that only then do we have a chance of being recovered.
Everything else aside, I wish him well.

Another celeb that has every thing going for them goes to rehab. And he goes public, Big freakin deal. I want to hear the news talk about all the people in this country who want to go to rehab and cant because their insurance doesn't cover it or they cant afford to go even though they want to go . Were talking thousands and thousands of people. I want the news to cover those people who want the help and get it and their lives are in such despair they commit suicide. That's also thousands of people. Not some celeb that's announcing hes going to rehab. Ooh , feel sorry for me even though I have life by the Balls .
Are you sure you want to delete this comment?