E! announces new slate in development
Boy bands, wrestlers, country crooners and a new slew of scripted series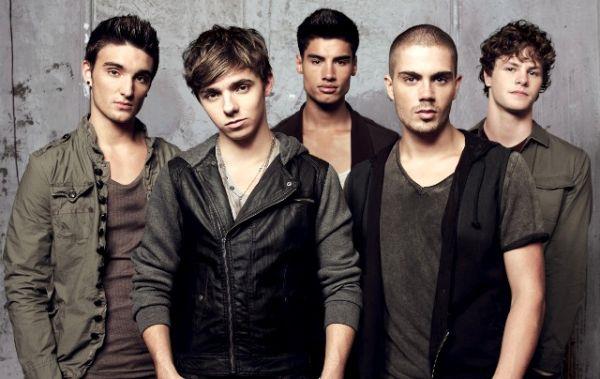 Get ready for more reality TV. E! announced at the network's upfront this week that it would be serving up a slate of new unscripted series set to air this fall.

The new lineup includes boy bands, wrestlers, pseudo-celebs and wedding planning, naturally! 
The network that launched the Kardashians has a whole new slew of reality stars ripe for their debut. 
First up, "The Wanted Life," a half-hour docu-drama centered on the Brit boy band the Wanted, best known as rivals to the hugely popular One Direction and Lindsay Lohan pals. The show, set to premiere Sunday, June 2 at 10:30 p.m. ET/PT, will follow the rockers as they record their third disc in Lalaland, head out on a US and UK tour, and get down and dirty on the celeb scene. 
Then there's "Total Divas," going behind the scenes with the WWE Divas in a one-hour reality format patented by producers Bumin-Murray (who are also behind this show), set to premiere Sunday, July 28, at 10 p.m. ET/PT. 
Also on tap are "Pop Innovators," set for a undetermined July premiere, a documentary series centering on letting pop stars speak for themselves -- starting with Will.i.am, and "Love and Other Contact Sports: Eric and Jessie," set for a late summer premiere, and following the travails of country pop singer Jessie James and her fiancé, Denver Broncos wide receiver Eric Decker, as they plan their nuptials. 
In development for fall, expect "Hello Ross," a new talk show hosted by superfan Ross Matthews, and "The Trend," in which a panel of talking heads expound on the latest in fashion and design.
Also in development are a series of E! specials featuring everyone from 50 Cent to Brooke Burke to Nick Cannon to Holly Madison.
And as the network prepares to announce its first scripted series -- which have been in development from last year -- E! is also dipping its toes into the scripted pool again, developing a large slate of projects for next year. 
These include "Songbyrd," about the songs of writer Diane Warren, and the soapy California drama "Laurel Canyon," from "Gossip Girls" execs Josh Schwartz and Stephanie Savage (originally developed at ABC). "Fortunate Son," exec produced by Kevin Spacey, follows a down-and-out party boy who becomes a police informant.
"The Shoreline," set in coastal South Carolina, centers on the exploits of a small town that becomes a location for a major Hollywood soap. "Dirty/Pretty" follows a blue collar guy from South Boston as he lives the model life in Miami -- until his down-and-out pals head south to see if they can expand their criminal activities to a new arena.  
Also on the scripted slate are a few projects with a literary bent. "Expectations," based on "Great Expectations," and set in the diamond industry in New York, comes from "Rain Man" writer Ron Bass. "The Royals" is a "Hamlet" riff from "One Tree Hill" creator Mark Schwahn. And "The Stand-In" is a Hollywood-set take on Mark Twain's "The Prince & The Pauper," exec-produced by Ryan Seacrest.
Are you sure you want to delete this comment?