'General Hospital' canvas set for 50th anniversary
Soap opera sneak peeks promise wild ride and dazzling Nurses' Ball
"General Hospital" turns 50 on April 1 and with the golden anniversary just days away, the daytime drama has put all the classic soap elements into play. Port Charles is rife with love triangles, devious schemers, budding love, kidnapped heroines, heroic falls and a surrogacy gone wrong, not to mention beloved locals of yesteryear. The drama has been building to a fever pitch, which should make for one wild anniversary and Nurses' Ball. 
While
"The Young and the Restless" celebrates 40
years in daytime, "General Hospital" has been preparing for its own major landmark with tense, nostalgic storylines that involve the returns of 
beloved characters
. The final blast of returns is about to hit. Richard Simmons and Maksim Chmerkovskiy arrive on Thursday, March 28, with 
Vanessa Marcil (Brenda), Ingo Rademacher (Jax)
, Jackyln Zeman (Bobbie), Rick Springfield (Noah), Stuart Damon (Alan), Chris Robinson (Rick) and Rachel Ames (Audrey) following. Everyone should be back by the end of Monday's big anniversary. Maybe even a few players we don't expect. 
In a surprise twist, Tyler Christopher (Nikolas) made a explosive entrance this week. Kimberly McCullough (Robin) also popped up via a recorded video message for Patrick, and there may be more surprises to come. In fact, MSN TV suspects fans should count on it. 
The Nurses' Ball
One of the most heralded "General Hospital" returns is the Nurses' Ball, which kicks off on the big anniversary on April 1. Port Charles locals will bring song and dance to daytime in honor of HIV/AIDS awareness and from the released photos, we can preview a few things about the red carpet event.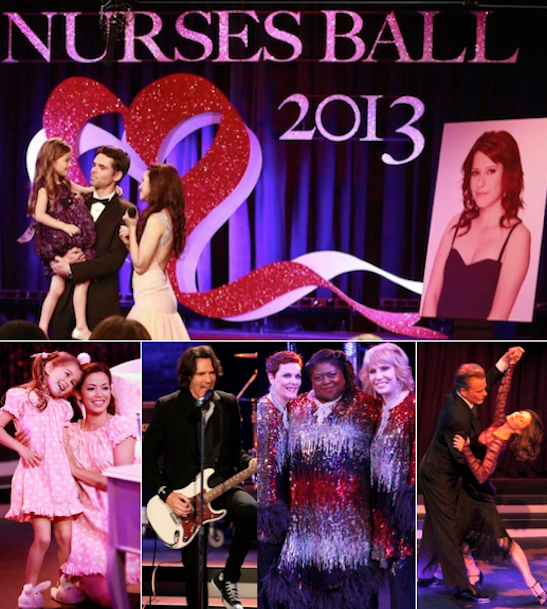 Rick Springfield's Noah Drake will rock the stage, no doubt with the hit "Jessie's Girl." Jack Wagner's Frisco will step up to the mic. Patrick and Emma team up for a father/daughter presentation, and Emma also does a pretty-in-pink number with Sabrina. Monica, Epiphany and Tracy dazzle and all the nurses will get together for a number. Duke and Anna show off their infamous tango skills. Ellie and Spinelli put on a show and if Lucy has her way, Michael will get into the action too. With Maksim Chmerkovskiy in attendance, we can assume Kelly Monaco's Sam shows us some "Dancing with the Stars" moves. We also expect the ball to make nostalgic nods to the past.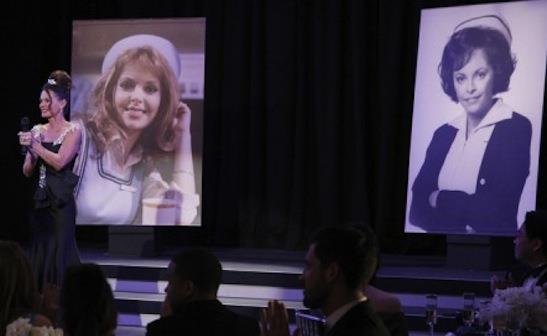 Of course, the real action won't go down on stage. With everyone dolled up and in the same place, fans can expect twists in all the stories. Dr. Obrecht and Britt will hatch a scheme. God help Port Charles if Britt's father turns out to be Faison! Ellie eavesdrops on pregnant Maxie as she confides in Frisco -- will Ellie find out the truth about the baby Maxie is carrying? And fans will also spot some flirting and triangle drama in the pics.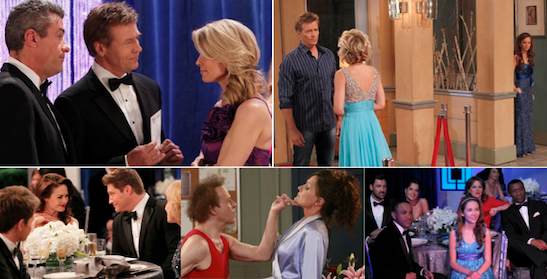 Noticeably absent from the preview images are the Spencers and Falconeris, who are searching for kidnapped Lulu. "General Hospital" is promising an 
epic Luke and Laura adventure
. Of course, whenever they find Lulu, she'll be played by recast Emme Rylan. 
Fans looking for more anniversary nostalgia can find great interviews on the Archive of American Television. The
"General Hospital" page
 features Genie Francis and Anthony Geary, while 
"The Young and the Restless" page
 features interview with soap icon William Bell, Eric Braeden and Jeanne Cooper.
"General Hospital" airs weekdays on ABC.